February 3, 2015
Dear White People
I am definitely really late getting to see Dear White People. Hell, I didn't even know what kind of movie it was going in to it. I literally thought this was a documentary.
Well, despite being a real movie and not a documentary, it took me too long to see it because clearly this movie was made for me. As a white person, having this title means that it is like a letter to me and other white people. That's good. Gives me something to relate to right off the back.
Basically, this is almost the exact opposite of For Colored Girls.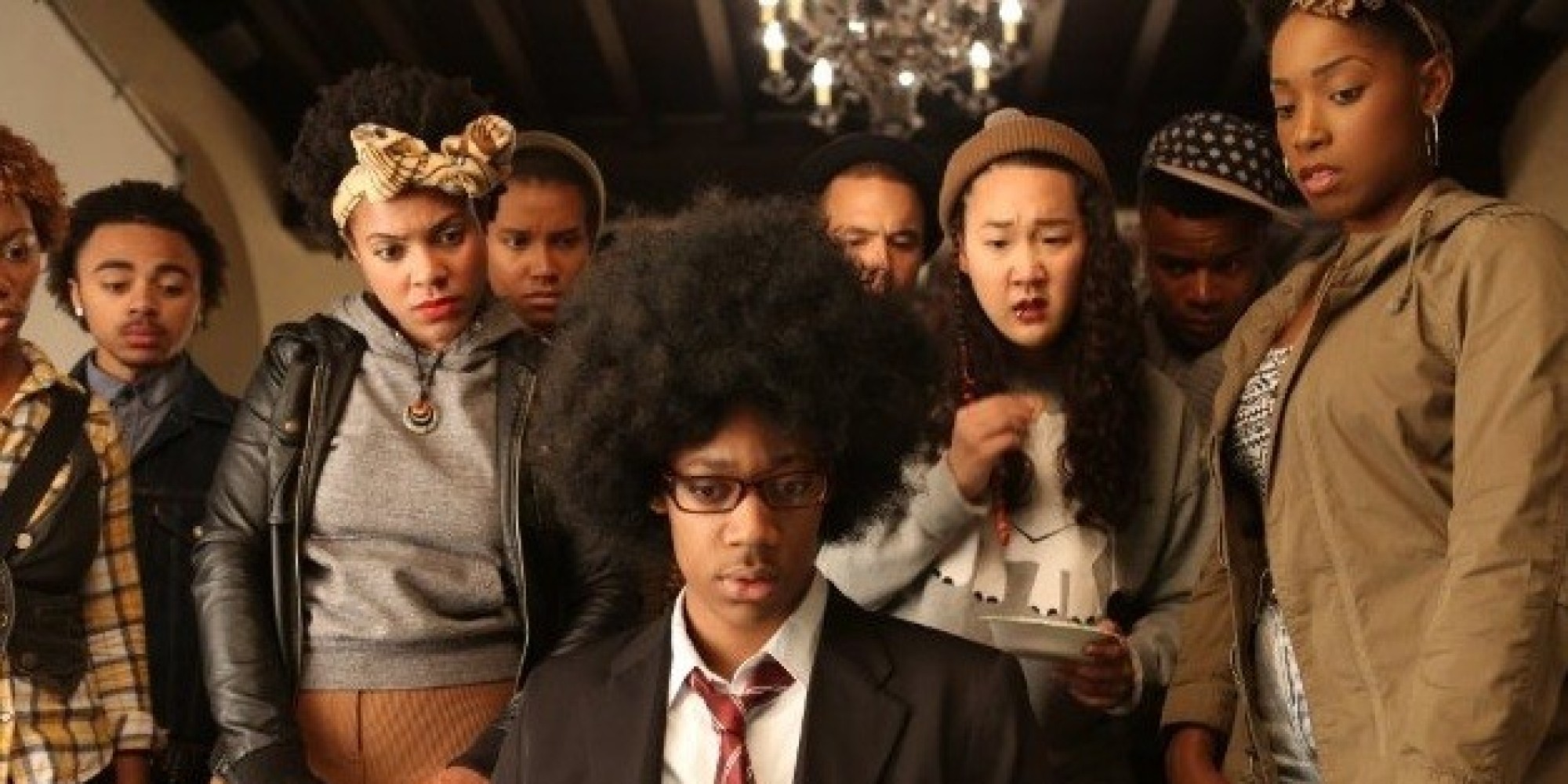 If they think that review is terrible, they should see my review for Jane Eyre!
Dear White People takes place at an IVY league school that is undergoing some change. There are specific houses that individuals can live in and some have developed themes. Some are party houses, some are for business type folks, and then there is the Armstrong/Parker house, predominantly black.
The administration (Peter Syvertsen) wants to make houses a random process and mess up these themes to induce diversity throughout their mostly white campus. Sam White (Tessa Thompson) believes it is just an attempt to quell the social rustlings of the black students, making it harder for them to organize and protest. Sam also runs a radio show called Dear White People, calling out race issues along with appropriate music, and wrote her own book. She is pretty good at race issues.
She surprisingly wins the election for House Head against her ex Troy Fairbanks (Brandon P Bell), son of the dean (Dennis Haysbert). The elitist type.
Our other main characters are Lionel Higgins (Tyler James Williams), a gay black man journalist/writer who doesn't feel like he belongs to any group, Coco Conners (Teyonah Parris), a student video blogger who is willing to create drama to rise to the starlight, and Kurt Fletcher (Kyle Gallner), son of the President who feels untouchable and organizes the hip-hop/blackface party.
Also featuring Brittany Curran, Marque Richardson, Malcolm Barrett, and Justin Dobies.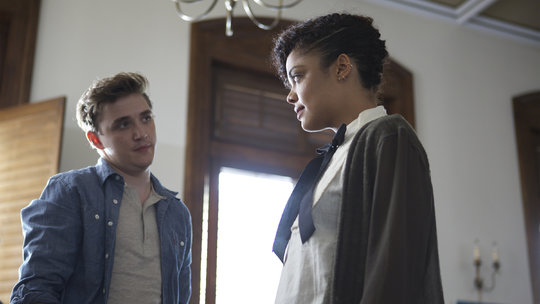 I found him. I found the white person!
Dear White People is an increasingly rarer satire comedy drama. Although the film is clearly fictionalized, it is inspired by actual parties around the united states and actual discrimination that people go through. It presents a lot of good arguments, including lots of social science theory at almost every opportunity. It also showcases clear examples of how the world works in the film.
But also, also, it makes it very clear this is a complicated issue with no clear solution. The entire world is not just black and white (heh). Every person is different with different experiences and what they think and say in public might not reflect their actual feelings. Sometimes people do what they are expected to do.
As for the acting, Tessa Thompson does a great job carrying this movie. She was very believable in her role and is clearly knowledgeable on the talking points. The other lead, Tyler James Williams? Well shit, his fro was so distracting I couldn't even recognize him as the best part of the short lived Go On. His journey in this movie is the most interesting, followed closely behind Tessa's, but more importantly is that they are both different and very realistic.
The only thing I could really want more out of this movie is even more issues brought up, or even more perspectives thrown into the mix. But hey, they might need material for a sequel.
3 out of 4.