Dark Shadows
Dark Shadows!…Did anyone go see this film in theaters? I mean really? I don't think I heard a single person thinking "Yes! Time to watch a remake of a 60s Soap Opera!"
Not saying that it was a bad decision to turn Dark Shadows into a movie. First off, I've actually seen that show. Like, maybe up to 20 episodes. Who cares if it has over a thousand? Shut up. It was eerie when I was a kid. Secondly, 21 Jump Street just happened. It was a movie version of an older TV show, changed the genre, and was awesome. So why not Dark Shadows?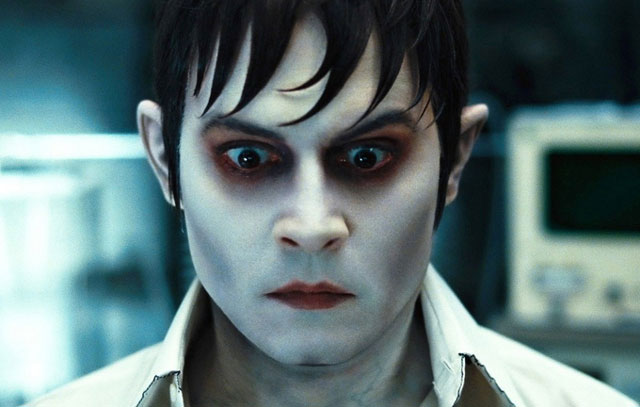 Oh yeah. Erm.
The Collins family moved to New England from Britain way back in the 1700s, and pretty much founded their own town with their richness, Collinsport. Port, yes, because they do fishing business and continued to grow their fortune. Their son, Barnabus (Johnny Depp) was falling in love with a maid, Angelique Bouchard (Eva Green), but the parents would not allow it. Then the parents were killed. Whoops. Turns out Angelique is a witch, and got pissed off. Didn't stop Barnabus from falling in love with another woman, who ended up killing herself under a curse. Barnabus tries to kill himself, but whoops, he's now a vampire because Angelique is a mean mean person, and then becomes imprisoned for the next 200 years.
Hey look, the 1970s. Collinsport is now barely Collins owned territory. The house in shambles, the fortune all mostly gone and shit. Elizabeth (Michelle Pfeiffer) is now the head of the house, and has a 15 year old daughter Carolyn (Chloe Grace Moretz). Elizabeth's brother Roger (Jonny Lee Miller) is an asshole, single father after the wife drowned, with a younger son David (Guilliver McGrath). He is kind of messed up, so they have a psychiatrist there, Dr. Julia Hoffman (Helan Bonham Carter). Oh yeah, also a housekeeper Willie (Jackie Earle Haley) who has to work too hard for one guy.
Either way, they need a governess for David, and mysterious Victoria Winters (Bella Heathcote) answers the call.
BUT WHO CARES, BARNABUS RETURNS. Joins the family, wants to get their business back up, restore the name, and woo Victoria. But witches. And he is a vampire. Oh man, shenanigans.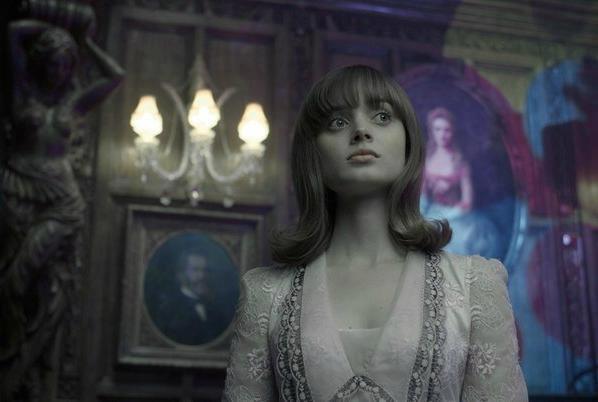 Dem eyes.
So, from what I can tell, this movie is a lot like the show in many ways. No one really cared about the show too much until Barnabus joined the cast, like 200 episodes in, then it became a huge hit. So much like the show, Victoria was the main character early on, after all the back story, until Barnabus came back, and then she only had a few scenes. With Barnabus, and not too many lines. Bugged me.
Overall, I found the entire movie to be too ridiculous, so maybe that is keeping itself true to its soap opera roots? But found it hard to get in to. It really didn't feel like Dark Shadows, due to its attempt to be a big comedy. I almost think this would have been better received if it tried again to be its own story that had nothing to do with Dark Shadows characters/names/pseudo-plots.
I thought Helena was aweful in the film, and Jonny Lee Miller was pointless as well. My favorite casting choice was probably Haley as the groundskeeper, he did make me laugh.
But overall, this just didn't feel entertaining to me, and felt like every other recent Burton/Depp movie.
1 out of 4.