January 14, 2012
Courageous
Courageous is by the same people who brought us Facing the Giants, Flywheel, and Fireproof. Do you know those movies? I don't. But I do applaud these people on making a movie that didn't start with F. That is good news. Those movies have something to do with football, used car salesmen, and firemen. This one cops. That is about all I knew.
Oh, and for some reason the quote about how amazing it is is not done by a critic, but Tony Dungy. A former NFL football coach. Err, alright.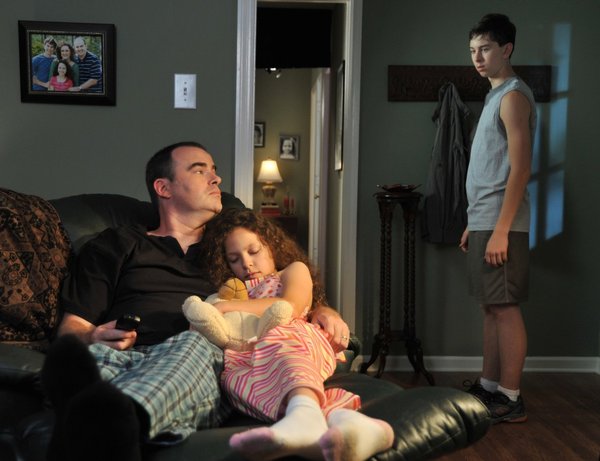 Maybe a message about family too?
This movie centers around four cops. The main guy is played by Alex Kendrick. Who also directed this movie. And the other 3 listed. And has only been in four movies overall counting this one. Yes. He is one of those guys. His partner is played by Kevin Downes, who is the only main character to be an actual "Actor". The other two cops are Ken Bevel (two roles. This and fireproof) and Ben Davies (first role).
So the premise is that a "shocking event occurs" that changes all of their lives, and because they are cops, you expect it to have something to do with that. Nope. Main dudes daughter ends up dying by a drunk driver in the middle of the day (seriously, at like 2pm). Eventually Alex wants to change his life, thinking he didn't get to do enough with his daughter and not wanting to feel the same with his son. So he makes a pledge up for everyone to sign, if they choose, that is pretty long, about being the head of their house, raising their kids right, etc.
Robert Amaya also is friends with them, since he accidentally got a job from Alex (thanks to having a common name and the guy he meant to hire being injured, whoops). But more or less that is about it. One of them eventually turns out to be stealing drugs from evidence, which goes against "Everything" they pledged to do. And then there is a kind of gang story line. That takes quite a long time to get anywhere.
Oh yeah. There is the other parts of this movie that are super about Christianity. Possibly the main focus of all of these films, and I had no idea.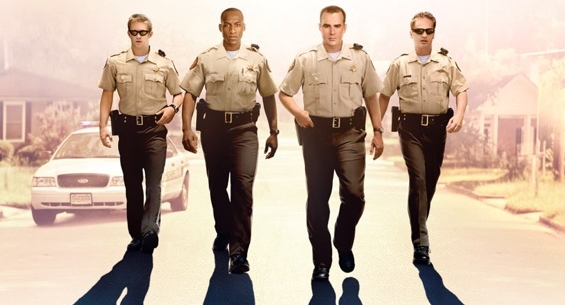 No, that did not give it away either.
As I already mentioned, of the five main guys, only one of them has actually been in other movies and seems to make a life acting, and it shows. Not that they had to do much in terms of strenuous acting. Pretty much go from "Be calm! Be Sad! Be Angry! Be Calm!" or something like that. Movie was wayyyy too long for what actually happened. I think having 5 main people was too much. THey just wanted to show many examples of them being "Courageous" in their fatherly duties. Like getting back with an ex wife, not lying on the job, and marrying your daughter.
What? Ken Bevel's character plot got super weird to me in this dinner scene, and no part of it seemed believable. The best storyline belonged to Robert Amaya's character. Mostly because he had an interesting scene as the "Snake Gang leader" and you really felt proud of him as a person.
Oh yeah, and from the ending speech, it really seems to kind of throw some anti-gay marriage stuff in there. What's this? Tony Dungy (that poster quote guy) is the spokesman for All-Pro Dad? Which is founded by Family First, a group known for being against gay marriage? Just making sure.
1 out of 4