September 7, 2016
Central Intelligence
It has been well noted that for every movie, there is an at least equal if not better movie out there that would exist if Dwayne "The Rock" Johnson was included in that film. Just look at any franchise that didn't have The Rock in it, then added The Rock to it. It is pure, unadulterated science, like Mathematics.
At the same time, films that add Kevin Hart as a co-lead tend to suffer. Sure, maybe they make some money, but basically everything that has Hart at co-lead has been mediocre at best, and generally terrible. The only films that excel with Hart are those that limit the Hart to a supporting actor role.
So this begs the question. What about a movie that has both Dwayne Johnson and Kevin Hart in it, as co-leads? Which side will win out? Can Johnson elevate it to greatness, or will Hart drag it down to mediocrity?
Central Intelligence was made just to answer that one question.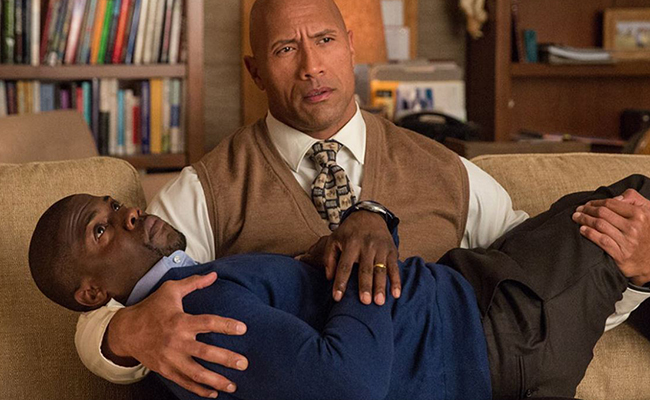 Just imagine averaging the two and seeing whose size is more extreme.
Back in 1996, The Golden Jet, Calvin Joyner (Kevin Hart) was king. Homecoming King and the coolest kid ever, and a nice guy. During a final pep rally, some bullies threw a fat kid, Richard (Dwayne Johnson), naked into the gym and everyone laughed at him. But Calvin gave him his coat to cover him, Richard ran away and was never seen again.
Now, twenty years later, Calvin didn't go and do anything sexy. He is an accountant (a good accountant), but not one that leads his own company or anything. He is still with his wife, Maggie (Danielle Nicolet), but they never had kids. And tomorrow night is his 20 year high school reunion. He is just not feeling it though.
Then he gets a Facebook friend request from someone named Bob Stone. Turns out it is Richard, from high school, and he wants to hang out! Sure! But now Bob is ripped as fuck. Quirky and weird, sure, but he got fit and he got tall.
But it also turns out he is in the CIA. Or used to be. He might have killed a man. He might be framed, he might be crazy. Either way, Calvin is now involved with Bob, and they are on the run, finding clues, and dealing with international finances. All before the reunion!
Also starring Jason Bateman as old bully Trevor, Amy Ryan and Aaron Paul as CIA people, Ryan Hansen as office coworker asshole, and Thomas Kretschmann as potential terrorist.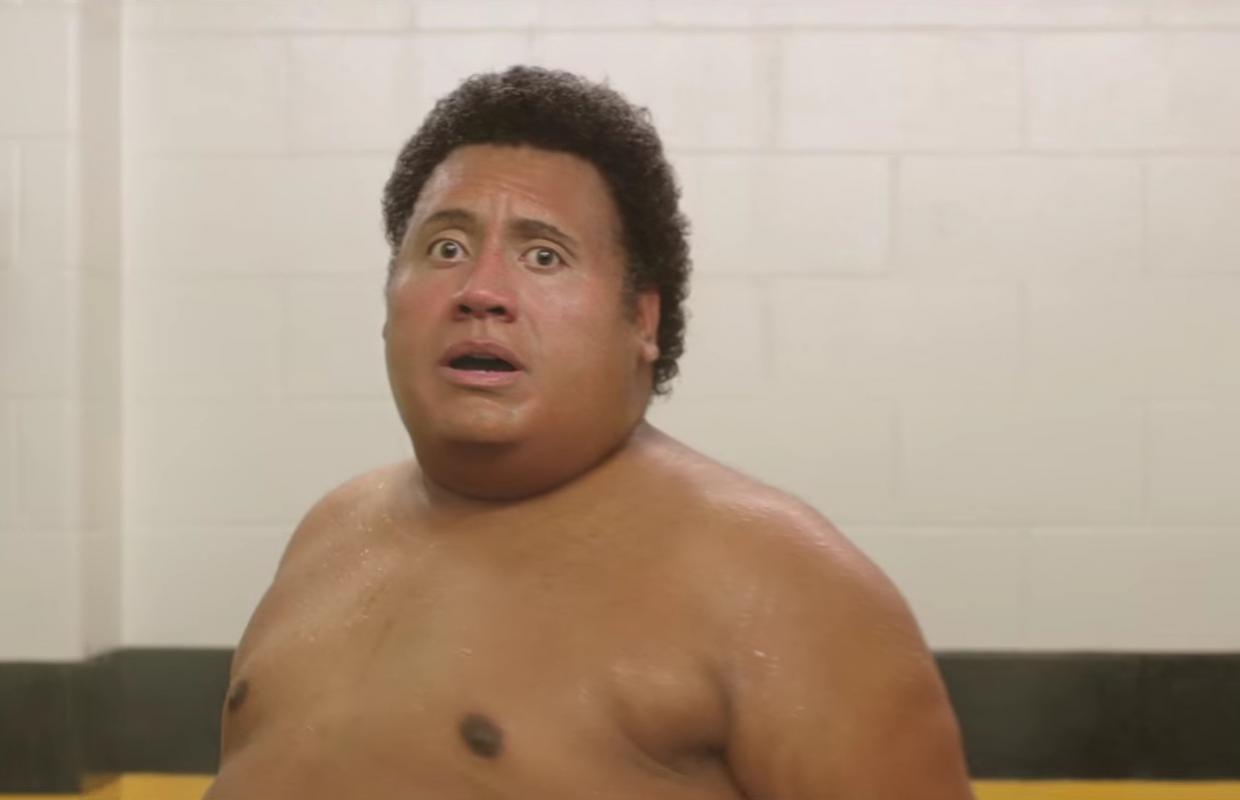 A moment of silence for the CGI crew who lost their lives to create this fat Rock.
And who won in the Rock Hart showdown? Well, apparently a positive beats a negative and I laughed an unreasonable amount of time in this film. That Johnson is just so damn entertaining. And since he played against his normal tropes, it was better than normal. Yes, it was technically the same joke over and over again. Big strong guy, but nerdy and super optimistic and putting Hart on this pedestal. But he went to the extreme and kept it and it totally worked.
And as a comparison, it reminds me of Terry Crews' character on Brooklyn Nine-Nine, but only in the strange strong man role.
Hart wasn't terrible either, because despite being the main character, he still felt limited. His character was just along for the ride (not like Ride Along), so he was a very supporting lead character.
The plot? Not the best, but it wasn't terrible. I was incorrect with my guess on the twists technically, so it got me there.
This isn't a movie you watch for that. You watch it for laughs, decent action, and because everyone has a crush on that big manly Rock like man.
3 out of 4.