Cars
Hey now. Cars is pretty old. 2006? Yes, it goes way outside of my range of movies I normally review. But because Cars 2 comes out soon and I am reviewing it, I figure I might as well throw up the first one as well (since I just saw it). Also because it is old, I can do a more satirical review of it. Boom boom.
To start, this movie is about cars. The main character, voiced by Owen Wilson, is a race car. Yes, in this car-world, there are no humans. All the cars are alive. If they crash, they can get repaired. But that is about it. No where in this movie is there a dead car. They also have lots of roads and towns where they sell car things.
The movie goes back and forth with gas. It seems to both me something to drink when they are thirsty, and like actual gas, they just need it to run. Hmmm.
What is also weird about this world is that cars on their own pretty much make a NASCAR like event. Which, if you compare everything they do to humans (which I will), is kind of weird. It'd be like having 3 hour races for humans, where they'd just keep running, and taking food/drink beaks. Massages probably in the pit stop.
Owen Wilson is terrrrrrribad in this movie. So bad.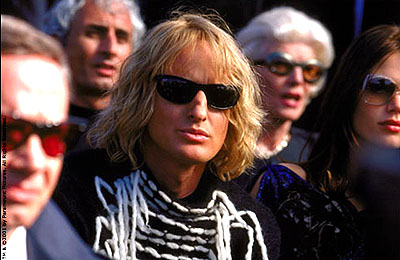 But he is so hot right now.
He has about two emotions, which I am realizing is true with his real movies. He always seems to speak in a calm relaxed way. Even his anxious or afraid voice he just seems to not be aware of the severity of the situation, just coasting by everything. And that is how the car talked. Despite being lost in California or somewhere, and in jail, and working hard labor in a town, he just never seems to really be too upset. In the ending of the movie, when he makes his race, and all of his new friends show up to be his pit crew, he says something like "Hey, you guys came."
Now read that in the most laid back way possible. That is how it was said. Like, he seemed almost indifferent. He was just stating a fact, wasn't happy or excited. Just eh.
But let us get to the most important point of the movie. This movie teaches kids something very very bad.
What you will do for the rest of your life is determined when you are born. (I would also like to note that they never go into cars being born. There is no car factory that they speak of, where, I assume, either machines or cars make more cars. Can you imagine a baby making factory for humans? Kind of creepy. Kind of Matrix-y). Now at these car factories, if they make you a tank, guess what, you will be fighting in wars I assume. If they make you into a cop car, you are sure as heck going to be a cop when you are older.
If you are a race car, you are probably going to do races. You can even gain money and get more upgrades and be a better race car (one with lights. He doesn't have any in the movie, because, race cars don't do things beside race and there are lights in the arena). But wait! The girl car gave up her life to help the town! Yes. A more well off car can decide to not live up to its potential and do what you wan't, but just like real life, someone who was born (or CREATED) as a lesser or specific vehicle can only do that. All the pit crews are fork lifts. Fork lifts can only do pit crew like things. It becomes even more fucked up if you remember they were created. Someone decided to give life to an individual, specifically with specialized abilities to limit their life and force them down a specific path.
What the fuck.
Outside of the car factories there may as well be this guy just standing there.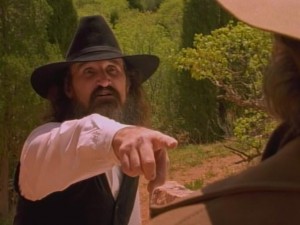 "You're all doooomed. Doomed I say. Doooomed. You're allll doooomed."
Its an okay movie, with bad messages for the youth. I'd rather live in a world (well, one with Humans) where I can make my own destiny thank you very much.
1 out of 4.