March 6, 2017
Boo! A Madea Halloween
At first I thought it had been awhile since I saw a Tyler Perry Madea movie. My last one was A Madea Christmas. That was at the end of 2013. I had to assume that I had missed a few, because these used to come out all the time.
But technically the only one I missed was Madea's Neighbors from Hell, but that is one of the plays and I am not rushing off to start reviewing plays. Especially those plays.
So technically, Boo! A Madea Halloween is the first of these sort of films in three years. And unfortunately for me, it means I have not missed a few, but I am still on track. Damn.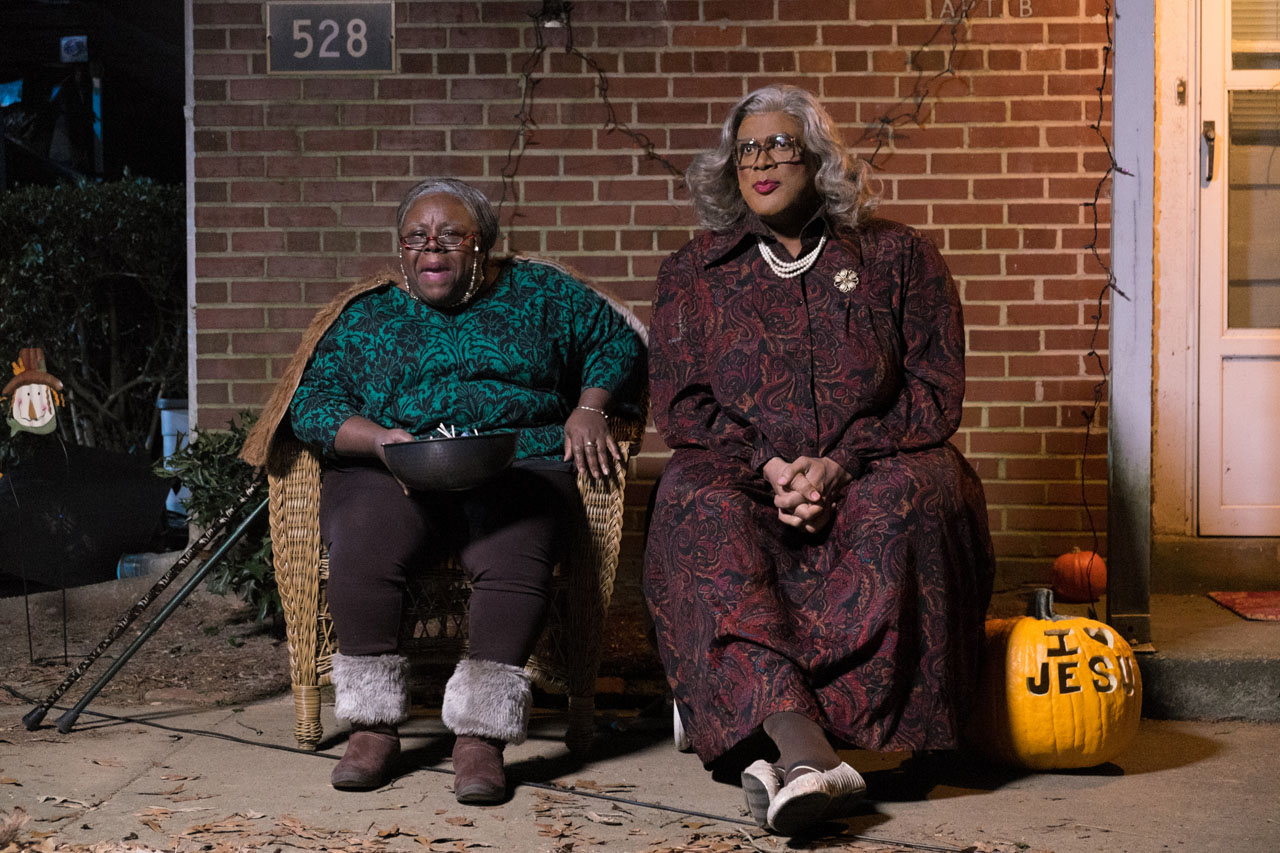 But hey, this one has other old people so that should mean more…uhh, ranting I guess.
This film of course takes place around Halloween, specifically he day of. We have some local fraternity trying to plan the sickest party yet, led by Jonathan (Yousef Erakat), Quinton (Andre Hall), and Horse (Brock O'Hurn). They catcall some girls who walk by. You know, Tiffany (Diamond White) and her three friends (Lexy Panterra, Liza Koshy, and Bella Thorne). They agree to come later and check it out.
But you know, they are high school girls. And some of them live in strict houses. Tiffany specifically wants to go and party, but she has an over controlling father (Tyler Perry). He has to do…something, so he asks Madea (Tyler Perry) is she can stay at their house and watch her, to make sure nothing funny happens. Madea brings along Aunt Bam (Cassi Davis), Hattie (Patrice Lovely), and Joe (Tyler Perry).
Needless to say, the gaggle of old people in her house annoys Tiffany, but she sneaks out anyways. Madea and gang end up breaking the party after some shenanigans,so the girls and frat work together to play pranks on them, hoping to scare them out of the house.
This would be the trick part of the trick or treat, of course.
This picture accurately represents how much Bella Thorne is actually in this movie.
Some of the times, I can find something worthwhile in these Madea movies. A really good joke. An okay plot. Something. This one doesn't have any of that. Literally the most amusing scene is just a couple of people talking about a fat kid and stealing his candy in front of their mom.
An excessive amount of conversation in this film is about beating their kids to get them to listen. A whole lot of it involves very low level scares. The pranks feel authentic, in that I believe a bunch of drunk college students came up with them. Because they are shit. The movie should get rid of authenticity in this level and actually give me something entertaining.
Boo! isn't funny. It isn't scary. And it is a waste of time. Perry is running out of ideas.
0 out of 4.