I was very excited when I saw the trailer for Blockers. Not due to the actors, or the plot, or the humor in the trailer. Just the title alone.
I really hoped that the title of the film was officially a picture of a rooster and the word Blockers. I can't tell you if any film title has officially just been a picture, or included a picture, but I was excited that this one might be one of the first in a good while.
Unfortunately, no. It is just called Blockers. Sure, rooster imagery abundant on the posters. But it is not the same.
It is just not the same.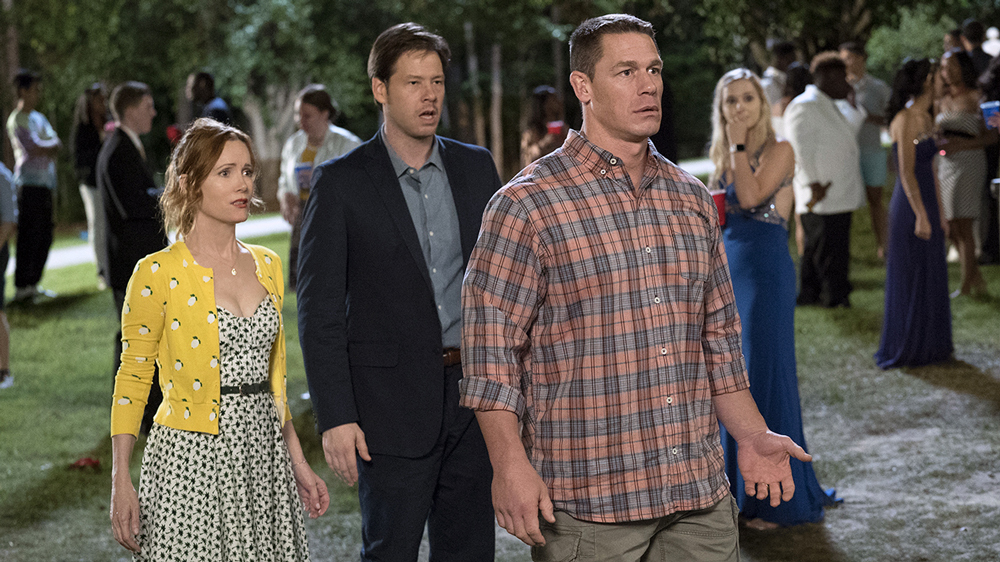 Look at all these cocks right here.
Ah, growing up. The joys of being a parent. Movies and stuff. Mitchell (John Cena), Lisa (Leslie Mann), and Hunter (Ike Barinholtz) met each other on their daughters first day of school. They became best friends, so they had to be friends. Their daughters (respectively) are Kayla (Geraldine Viswanathan), Julie (Kathryn Newton), and Sam (Gideon Adlon), who are all dealing with their own issues, both in terms of their relationships with their parents and their relationships with boys.
But like all movies, prom is set up to be this big special night, so they are determined to make it special. They make a sex pact. They are all going to lose their virginity that night and it will make them closer together, so what when college happens, they don´t lose their friendship or anything.
The parents find out after they have left and aren´t sure what to do. Just kidding, they are going to find their daughters and put a stop to this madness before their daughters lives are ruined.
Also starring Jimmy Bellinger, Sarayu Blue, Gary Cole, Gina Gershon, Ramona Young, Miles Robbins, Hannibal Buress, and Graham Phillips.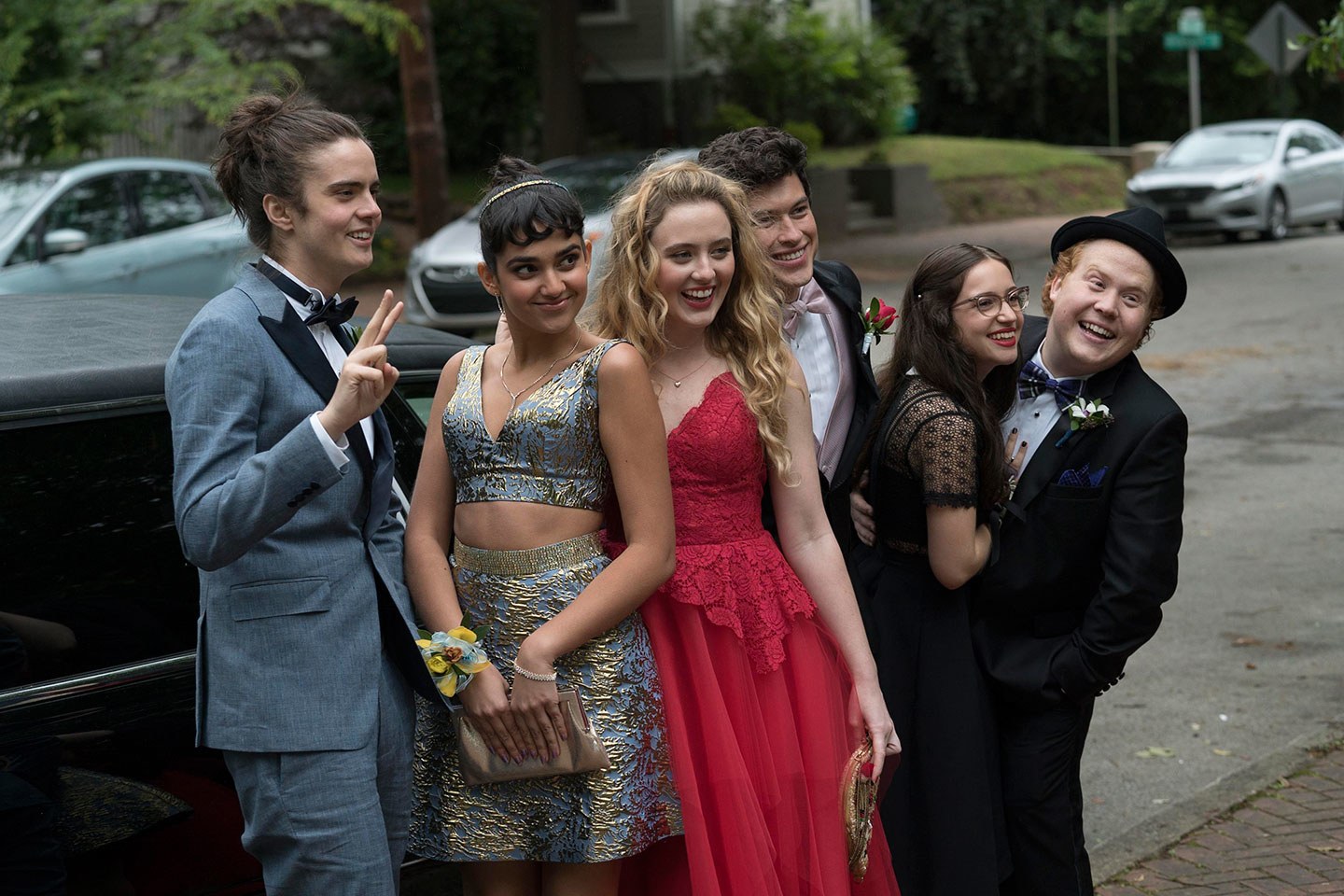 Fuck that fedora is cool.
The most apparent thing about this movie is that it was directed by a woman. Kay Cannon has worked on some pretty woman based shows you would have heard about, and directed this film to make sure the woman's voice was key. If this was directed by a dude, the parents would have been more egregious, the daughters would have had no real point of view scenes to speak their minds, and it would have been entirely forgettable.
Surprisingly, there was a wonderful amount of great arguments and feminist ideals presented by the daughters and other adults throughout the film. It was clear that our three leads were being shit heads and not thinking in a way that was beneficial to their daughters. Hell, even one of our leads for some time had great intentions as well. The message hits over and over again, without feeling like a lecture, and wanting to make a point as obvious as possible for those watching at home. Because this is just a comedic work of fiction, but it seems like its goal might be really to reach the audience, to help them learn how to better and more fairly treat their daughters.
Moving on.
Also I laughed a bunch. The acting wasn't amazing. Cena was probably one of the lower points for me. The daughters and other teenagers really carried the film, and yes, surprisingly, Barinholtz's character. I can't say this is a movie I would want to watch over and over again, but it did the trick and was way better than it should have been.
3 out of 4.