December 21, 2018
Ben Is Back
Guess who's back? Back again?
Ben is Back! And tell a friend!
Speaking of Ben, Lucas Hedges is also back, ready to rock out another amazing performance. Starring in too many Oscar nominated films last year wasn't good enough for him. He needs more, again, now.
And for this film he has the help of other award winning actors and actresses, because he is tired of helping others win stuff.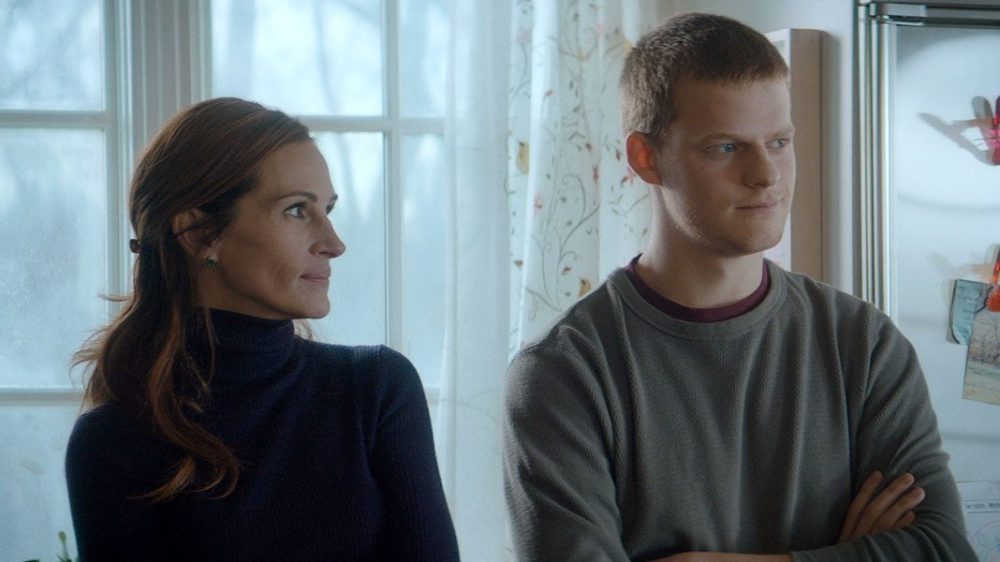 He is doing his best here to look like he doesn't care about awards.
Holly Burns (Julia Roberts) is a hardworking woman, who wants to make sure her home is safe, her community is happy, and that everyone everywhere is just happy. An extreme housewife like role, you know? Her daughter (Kathryn Newton) is almost done with high school and a great singer. Her other two kids with her new husband (Courtney B. Vance) are well behaved and free spirited, not yet ready for life to strike them down.
And then there is Ben (Lucas Hedges). He is in rehab, for not the first time in his life. When he comes home, bad things happen. Things go messing, questionable people come around, and of course we get a relapse, and when people are on drugs they are wild cards.
Will this time be different? Because surprise, Ben is back! Unexpectedly, for Christmas. Did he have permission? Is he done with the program? Has he actually gotten better this time? Or will his life spiral down, causing more destruction just like the last time. And the time before that. And the time before that.
Also starring Rachel Bay Jones, David Zaldivar, Michael Esper, and Jakari Fraser and Mia Fowler as the little brother and sister.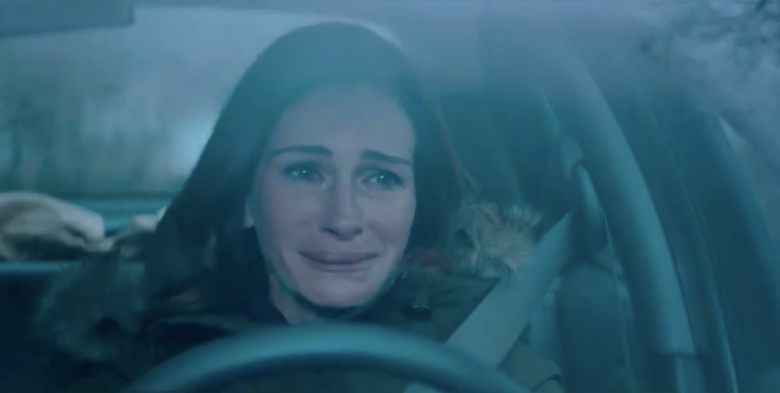 This is how happy people drive their cars.
Ben is Back is about two people. And Vance is really not one of those two. He is fine in the film, but very limited, just like the sister character played by Newton. This is about a mom and her addicted to drugs son. This is about Roberts and Hedges.
First of all, I finally have an answer to why Hedges is in so many amazing movies the last few years, coming out of nowhere. And no, the answer is only partially because he is an amazing actor. It is because of his dad, Peter Hedges, a writer/director, who also wrote and directed this movie. He has some Hollywood connections and probably some acting money. Hedges delivered a hell of a script, taking place basically over a single day before Christmas. There is so much tension in this family, so much past alluded to and shown on the screen, and it hard to not feel anguish for the characters. That is both Hedges and Roberts. Rarely do these films give us a fair side to the addicted person, despite it being a disease.
And holy shit, Roberts is great. She is a ticking time bomb, trying to hold so many things together, to keep a straight face, and do what she thinks is the right thing. In the face of despair she is trying to smile her way through it because that is what her character must have been told and learned growing up. She is an island and a ball of emotion. She is everything in this film.
This is a movie about two people, and it is about two amazing acting performances.
4 out of 4.