June 19, 2019
At the Heart of Gold: Inside the USA Gymnastics Scandal
I want my youngest daughter to go into gymnastics soon in her life. One reason? It looks fun. Who doesn't want to be able to do flips like a goddamn wizard? And two, I wanted to be in gymnastics when I was a kid and didn't get to, so you know, living through your kids and all not.
And knowing all of this, I definitely was aware of the USA Gymnastics scandal by the end of the trial. The ending moments (which if you didn't hear, I won't spoil and tell you right now) made really big news. It felt just, it felt like closure for dozens of women, and it was a powerful moment.
But for this documentary, At the Heart of Gold: Inside the USA Gymnastics Scandal, it goes over the whole story. From the beginning in the 80's and 90's, to how many people must have turned a blind eye. Into how Larry Nassar even got to a point where he could be around kids.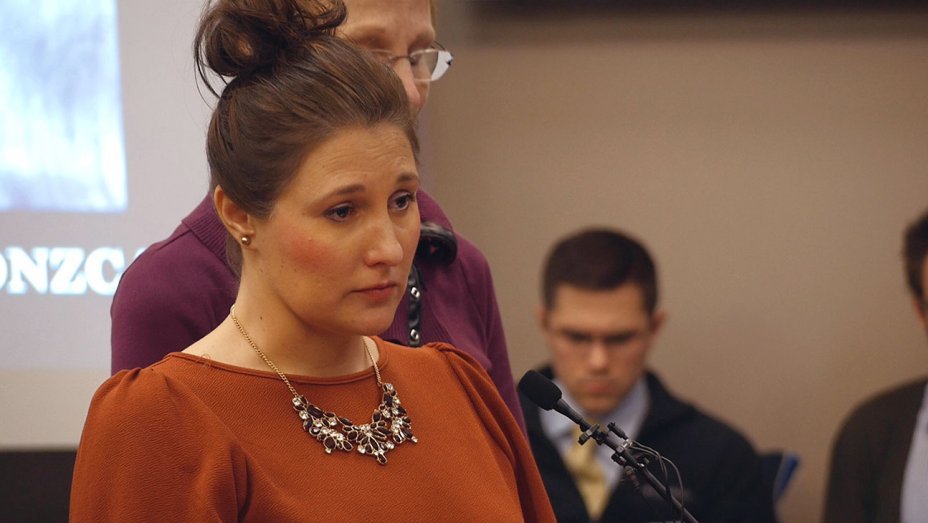 Yeah, tell him he is a fuckface!
Unfortunately for the world, Nassar was apparently good at his job as a sports scientist/doctor. He did know stretches and ways to prevent injuries. He was always seen as the good cop at practice. The main coach would yell at the players, make them try harder, fight through the pain. Nassar would be the savior, who would take the kids into the room to fix their bruises, sprains, and pride.
He got so sure of himself and his methods, he was able to sexually assualt girls in his medical room with parents also in the room. Sure this would be behind a sheet or cloth or something, but this helped normalize it for his victims and make them less likely to speak out.
It is fantastic that eventually he got what he deserved, although he probably deserved a lot more. I am happy that over 200 people were able to speak out against him, and that hopefully those who heard reports and did nothing can also be looked at. I am happy he had to sit there and hear the stories against him.
What I am not happy at is how goddamn long it took to happen. How many reports he was able to skip by, meaning dozens and dozens more girls had to have their lives ruined and innocence destroyed.
I still want my youngest daughter to go to gymnastics. This sort of documentary should be a light of hope. "They got the bad guy!" while also unfortunately making me weary of the fact that predators exist in the most and least likely of places. This is a story of good eventually winning, but at such a cost it should make even a regular law abiding citizen question if they are doing what they can to protect those around them.
4 out of 4.