March 31, 2012
Assassination Of A High School President
Why would someone watch a movie called Assassination of a High School President? You mean besides the title? I don't know. But you sound like a troll for still asking that question.
It's. Called. Assassination. Of a. High School. President.
How is that not reason enough to watch the movie, right? Right?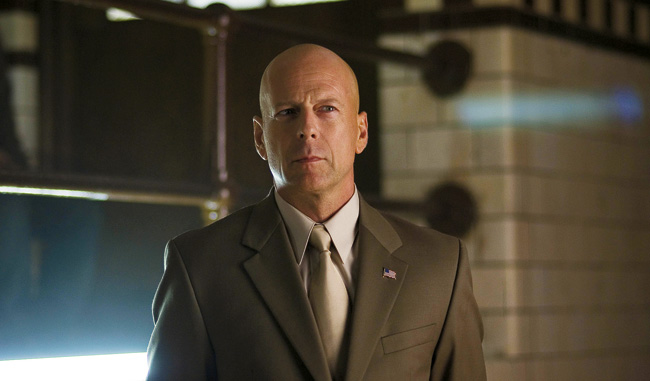 There is probably at least one other reason. I just cannot put my finger on it.
The story is about Bobby Funke (Reece Thompson) and wanting to get into a Journalism program for the summer, and he is mostly a sophomore loser. Despite claiming to be a great writer, he has never finished an article for the school newspaper. He gets his "big break" when he gets to do a story on the high school president (Patrick Taylor), because for some reason the editor (Melonie Diaz) thinks it will be a good idea.
Well, he can't even get an interview. He is bullied by the student council and the VP, Marlon Piazza (Luke Grimes). But when the HSP gets injured in a basketball game, he finally figures he can get an interview! But also that same night all of the SAT tests were stolen from the principals locked safe (Bruce Willis), bringing up an even bigger problem. Francesca (Mischa Barton), the step sister of Marlon, and girlfriend of the HSP begs Bobby to find the culprit and bring him down, because she was feeling "Really good" about her scores.
But when all the clues point to the HSP being the culprit (including a locker full of SATs), Bobby has to find out if there is a deeper problem at the school. Maybe one involving drugs and gambling, and if the HSP is just being set up.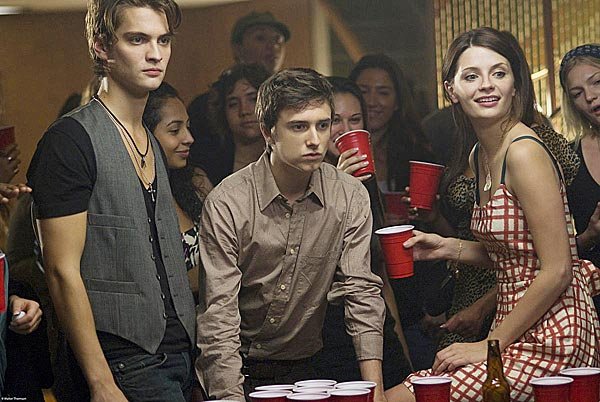 Or is it all simply just a game of beer pong that he has to infiltrate?
This is my first "noir" tag of a review. Celebrate everyone!
Because this film is not your ordinary comedy. Most of it includes a lot of voice overs, and other classic mystery references in order to give it a way different feel. It is some sort of catholic school, with uniforms and all, where everything I guess is just super intense.
I thought the acting was great, and also that Bruce Willis wasn't just a small role, but all up in this movie. I only expected about two cameos, but his role is huge and hilarious.
But the story didn't appeal to me that great. I think I want to watch it again, but not for awhile. Definitely interesting enough for a one and done viewing, for sure. New movie experiences are always a plus. Just, didn't love it as much as I thought I would.
2 out of 4.