I can't remember the last film that had as much casting controversy as Anything. In fact, this controversy is probably why it took a long time to come out, in an extremely limited release, waiting specifically for everyone to forget about it. Maybe the last movie with this much controversy was The Last Airbender. But I am sure something else was controversial between then and now. Who knows.
Anything is controversial, because Matt Bomer is playing a transgender woman. Why couldn't they have just cast an actual transgender woman? After all, A Fantastic Woman was able to do it and it kicked butt.
The controversy is a fine point. Another point is that the woman is a sex worker, and that is just a really a stereotype that these women can't get out of. So having it a focal point of the film is pretty much just more lazy writing.
And again, I can't really argue with these points, but I will still try to judge this film on its overall film quality and not the controversy.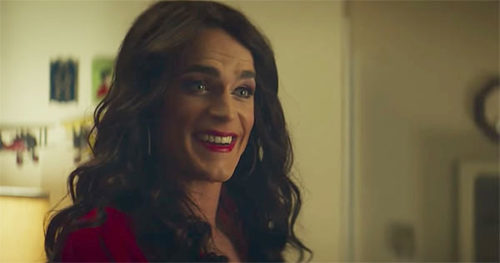 Although in this case, it is important to teach the controversy.
Early Landry (John Carroll Lynch) is not having a lot of fun at the current stage of his life. His wife died, and now he is alone. He loved his wife and didn't really have friends, nor was he super close with his other family. He was hoping to live many many more years with her, but a car accident happened, and now he is left with nothing.
So he tried to kill himself. And it was unsuccessful, but the attempt still happened. Now he is living with his sister (Maura Tierney) and her family, but it is obviously awkward. Once he sells his old house, he has plenty of money to live anywhere, and he wants to live in…Hollywood.
A cheap place of course, he doesn't need a big place, just a living room, a kitchen, and a bed room. So he lives in a rougher part of the city, but he wants to try something different. He needs change, or else he will just repeat previous actions.
And he immediately meets Frida (Matt Bomer), his neighbor, who expands his world view on what it means to be a nice or decent person. She is crude, she is a sex worker, and she is still for whatever reason willing to talk to this old southern cracker.
Also starring Tanner Buchanan.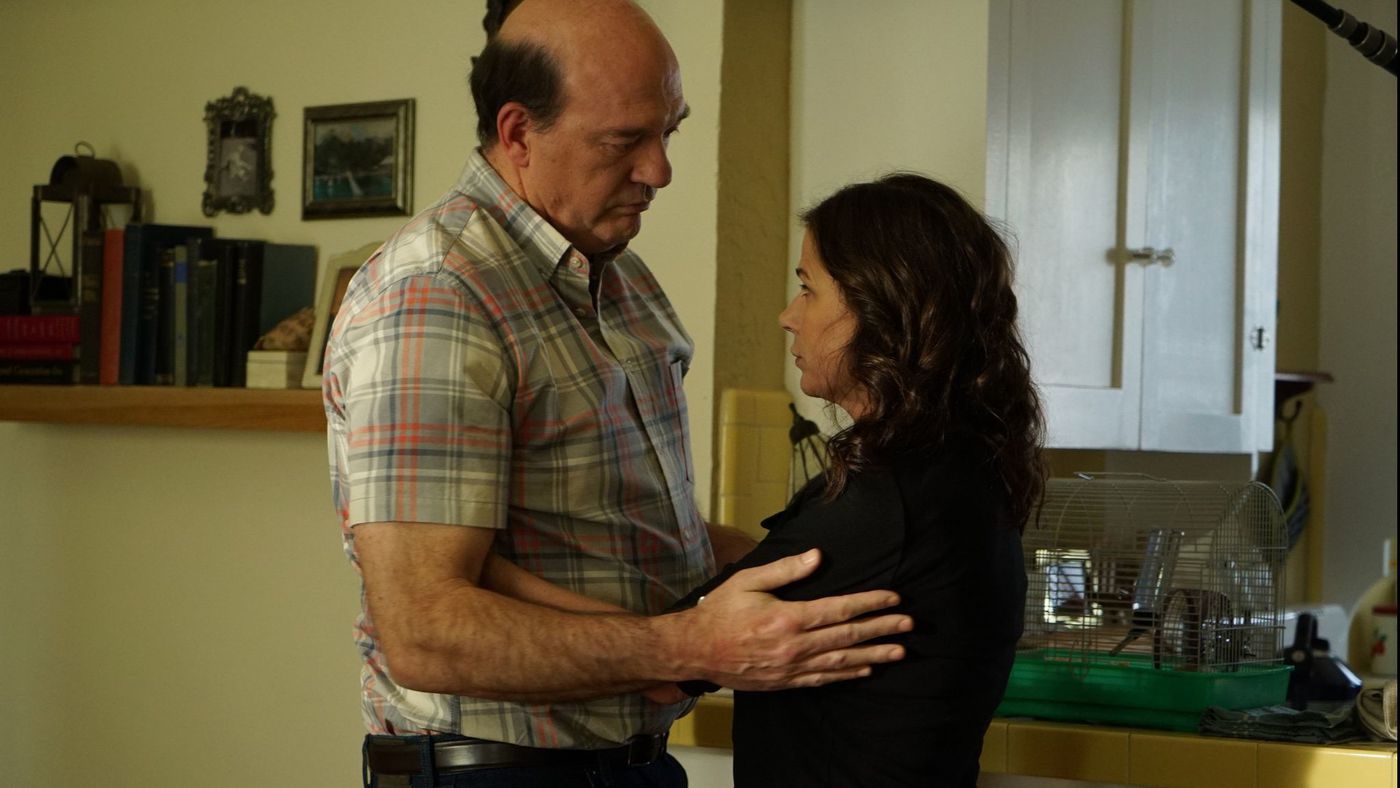 And his sister is pretty much not cool with any of this.
It took awhile for Frida to appear. In fact, I assumed she might have been a really minor role, and this whole thing was a bit more overblown. But once she appeared, she really didn't go away. Well, once, and that was for plot reasons. But she was a major player, basically a costar.
The problems with Frida is that she is basically fulfilling the "Magical Negro" trope. Instead, she is the magical trans person that introduces our regular old man to a different way of accepting people. He doesn't go in hating and mad at this change, but welcomes it, but it is still a struggle, because she is a different person than any person he is used to. But she is there to fix his life more so than he is there to fix her life.
Basically, this is a movie about a character moving on with his life after his wife's death, and this lady is his way to find a new purpose. So she feels more like a tool than a character, to fix him, and it feels worse given that they decided for this tool to be a transgender woman sex worker.
In other words, it is a lazy plot device, used badly, and is used as a way of building this false sort of representation. You know, without real representation. So this is certainly a movie that is skippable by most measures.
HOWEVER, I will have to point out, that Lynch is great in this role. He is very strong overall and it does a good job of showing off his skill set. It is just the other stuff that majorly brings it down.
1 out of 4.