June 28, 2019
Annabelle Comes Home
Fuck. I didn't see Annabelle: Creation. That was the sequel to Annabelle. I didn't like Annabelle. I haven't liked any offshoot of The Conjuring, but I have liked the first and second of those a whole lot.
Anyways, I heard Annabelle: Creation was better than Annabelle? No idea. But I still went to see Annabelle Comes Home in theaters anyways, because film critics don't always do homework.
The good news is I can say that you definitely don't have to see either of those Annabelle movies to understand this one. I'd say, seeing The Conjuring movies helps fully grasp this one better.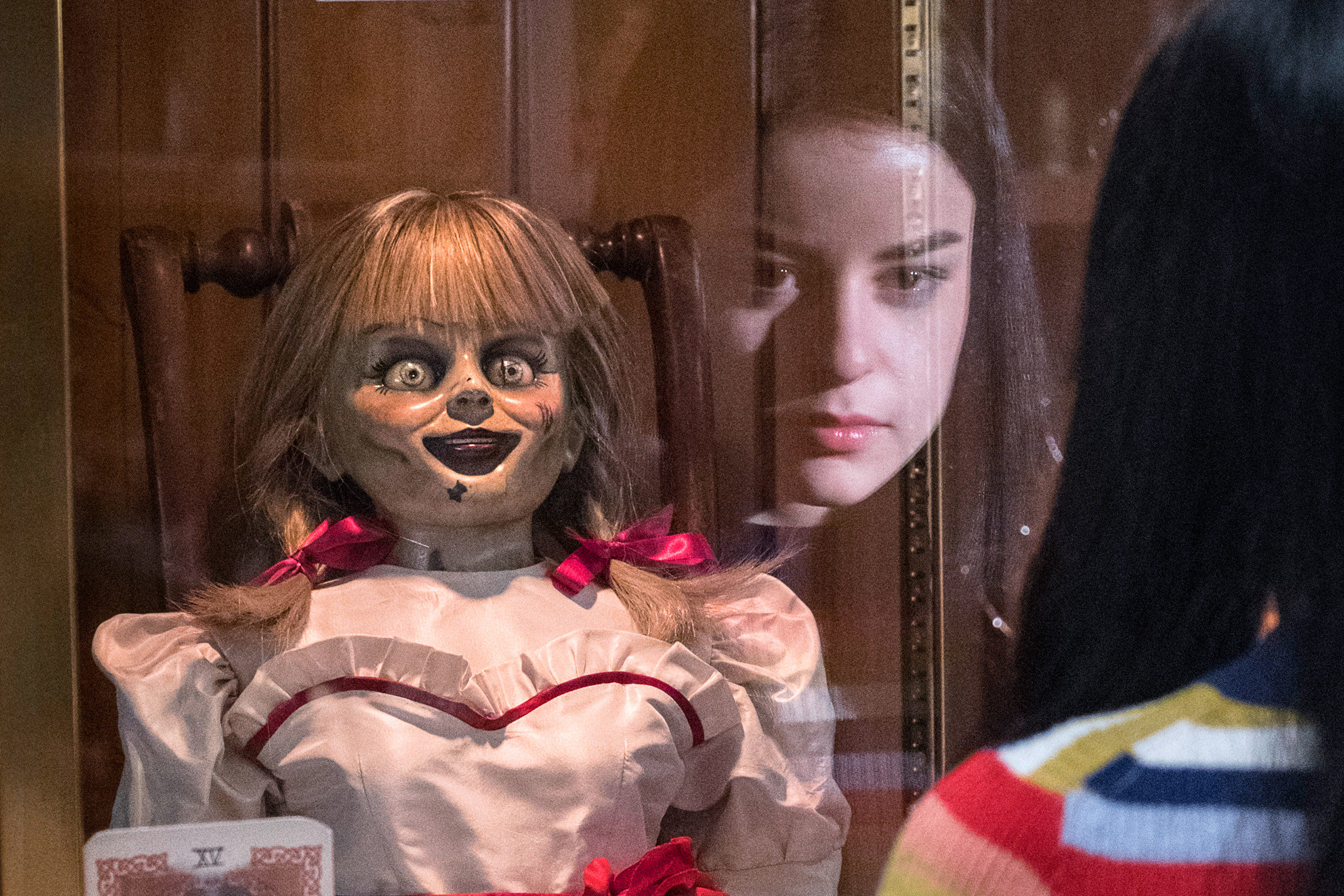 I also haven't seen the La Llorona, and it probably affects this movie zero. Probably.
First of all, for context, this movie takes place…at the start and/or during and/or right after The Conjuring. We get to see the Warrens (Patrick Wilson, Vera Farmiga) collect the doll, place it in their home, bless it and all that. And then?
Rush off to a job! So close to Judy's (Mckenna Grace) birthday, their daughter. And they cant take her on these scary things. So instead they leave her in a house with scary things. But it is okay for a few reasons. The room of artifacts is blessed weekly, has tons of protections, and many locks. And hey, they've had stuff for awhile and nothing bad has happened.
Plus they have a really swell babysitter in Mary Ellen (Madison Iseman), who is kind, takes care of Judy, and knows where to stay out of. She is not new at this.
What IS new about this situation is that Mary's friend, Daniela (Katie Sarife) decided to stop by intrigued by the creepiness of the house. Sure enough, Daniela goes where she shouldn't, lets some things open that she shouldn't, and now the night is about to be full of terror.
Also starring Michael Cimino as hunky neighbor kid.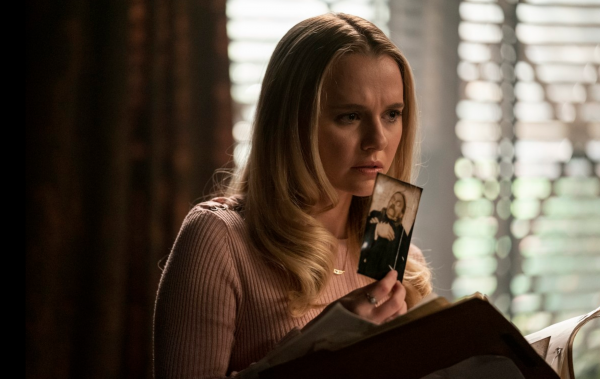 What's this? A fear unrelated to the title of the movie?
In Captain America: Civil War, it featured over 10 superheroes and villains, introduced new characters, featured a lot of fan service and was still pretty good. It also felt like Avengers 2.5 in a way, but it also still maintained that it was a Captain America movie the whole time, despite the extended cast.
Yes this is relevant to the review.
Annabelle Comes Home seems to want to be the Captain America: Civil War of the Warren Investigative universe. It is clearly a Conjuring-esque film, besides also featuring the Warrens, but in terms of the various threats. In each Conjuring film there is one main threat, but also a couple of minor ones. However, unlike Civil War, this did not do enough to feel like an Annabelle film.
In the other two Annabelle films, she is the lead, the star, the threat. In this film, her "power" makes all these other artifacts come to life and haunt accordingly, so much that each individual artifact seems to harass their own kid. And then a couple more for fun. Annabelle herself doesn't seem scary, she is just a doll sitting there "mentally" doing things. The Conjuring films have these extra mini-horrors now in order to find what the fans like for their spinoff movies. This felt like they were throwing a dozen things at the screen just to hope for more spinoffs.
Annabelle Comes Home had a good sense of dread around it. But at the same time, I knew how the fate of all the characters would be by the end. It feels like a waste. This big evil powerful spirit doesn't seem to really have an endgame here. Eventually they are just able to win, and scary stuff just remains scary, and I don't know at what point was she ever planning on "winning" and getting the things she needed.
It has good scares. The plot is wack and the villain is wack. Just give me The Conjuring 3 already, please.
2 out of 4.