May 8, 2013
An Invisible Sign
Oooh, a quirky movie. Reading the back of the cover, An Invisible Sign looks like it is supposed to be a made up woman version of A Beautiful Mind. I loved A Beautiful Mind, it made me cry, and the twist took me off guard.
Clearly this movie can only bring great things!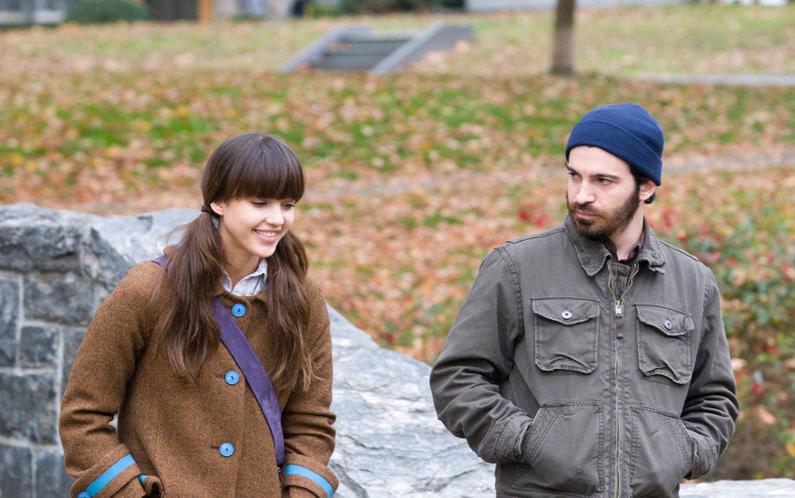 WARNING WARNING: QUIRKINESS OVERLOAD.
Mona Gray (Jessica Alba) loves numbers. She is 20 something though, and can't find a job, because she is so dang weird. By weird, I just mean OCD, but no one else really notices that, they just see her being strange. When she was a kid (Bailee Madison), she had no friends, but had a math teacher (J.K. Simmons) who really got it. She didn't know how to show her appreciation, and didn't think he cared, so she egged his car. Typical kid stuff.
Well, he eventually quit and runs a hardware store. Not at all important to my current description.
Now she is a loser because she live with her parents even though she is right out of college. But hey, she can teach elementary school math maybe! I am sure the kids wont make fun of her either.
Alright, okay, this is nothing like A Beautiful Mind. Fine. For some reason a guy likes her (Chris Messina), while her mom (Sonia Braga) is overly stressed, because her father (John Shea) can't function on his own anymore. There is still hope. One student, one little girl (Sophie Nyweide) might be the same sort of prodigy she was. Can she be the one who saves her life from the mundane?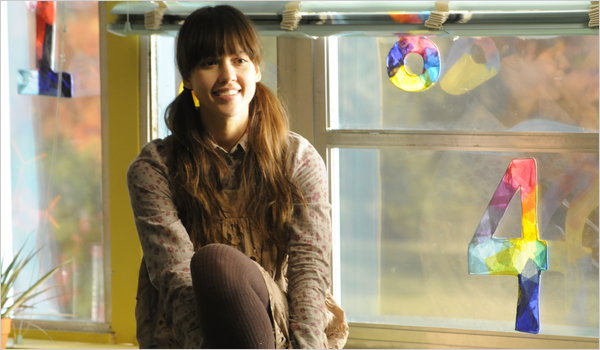 Yep. Numbers everywhere. Nerd alert folks.
The ending of that description sucked, but I just needed it to stop. Typing out the plot of the movie made me sleepy, and I wanted to be sure it was finished before I got my nap on. Because woo, is this movie boring.
It has some heart to it sure. It has an interesting (ish) concept. But it decides to give it to you while smothering you with the softest pillow known to man.
In addition to that, the ending was completely bonkers. She was not qualified to be a teacher, so couldn't even handle the one class level that seemed to pay attention to her. In fact, the ending is full of so many bad things, there is no way to like it even if you got past the bore.
Almost also feels like a strange version of Matilda, but from the teachers point of view, and no awesome magic. Or evil people. Or Danny DeVito.
1 out of 4