American Pastoral
No Way. No way at all. This can't be the theme of every big movie I watch since I've had a kid.
But it feels like it is true. Every film is about a guy trying to protect his family and his daughter while everything crumbles apart. Why do films just want to make me feel sad, those bastard films?
American Pastoral of course based on a book that people love, but I never heard of it before it became a movie because I suck. The films with this theme seem to come out every other week, specifically targeting to try and make me cry and think about potentially painful events in the future.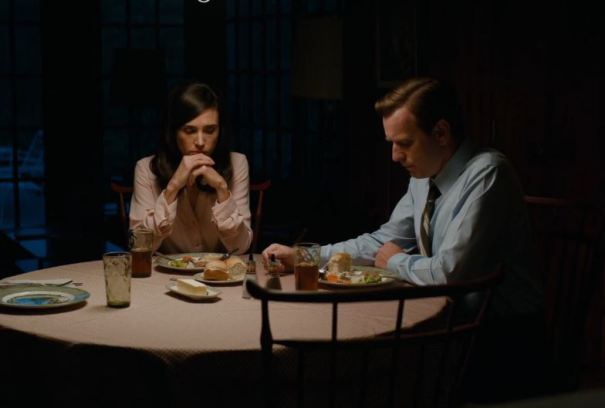 Oh no, what does this dinner scene mean? Where is the daughter? DOES SOMETHING BAD HAPPEN?
It begins from the point of view from some old people at a reunion and the narrator (David Strathairn) finding out that his old hero "Swede" (Ewan McGregor) had just died. He always looked up to Swede, an athletic star, went to the war in WW2, married a beauty queen (Jennifer Connelly) and became a success in the community. He took over his father's (Peter Riegert) glove factory in Newark, New Jersey, but still chose to live in the country side for his wife to become a small time rancher. That is where they would raise their little daughter and have the best of lives.
After the narrator moved away though, that is when things started to turn and Swede's life began to crumble. And the whole thing centers around his daughter, Merry (Dakota Fanning), a simple girl with a big heart.
A big heart and a big stutter. Her psychologist (Molly Parker) believes the stutter is a way of forcing herself to have a disability, as her parents are perfect and she could never live up to them. Molly has a big heart though, such a big heart that she just wants to love everything and have peace. This love is so strong that eventually in her teenage years she now seems to hate everything. It is Vietnam and no one seems to care about the lives being lost. They need a revolution and her parents are just living their lives like people aren't dying all over the world, what the fuck!
She wants anarchy, she wants protests, then people will be safe. That is what her New York City friends are teaching her. Eventually a terrorist attack on a post office in their small town puts their already hectic life into pieces. As explosions tend to do.
Also featuring Rupert Evans as the Swede's brother, Uzo Aduba as the main assistant at the glove factory, Valorie Curry as a mysterious NYC friend, and Mark Hidreth as an FBI agent on the case.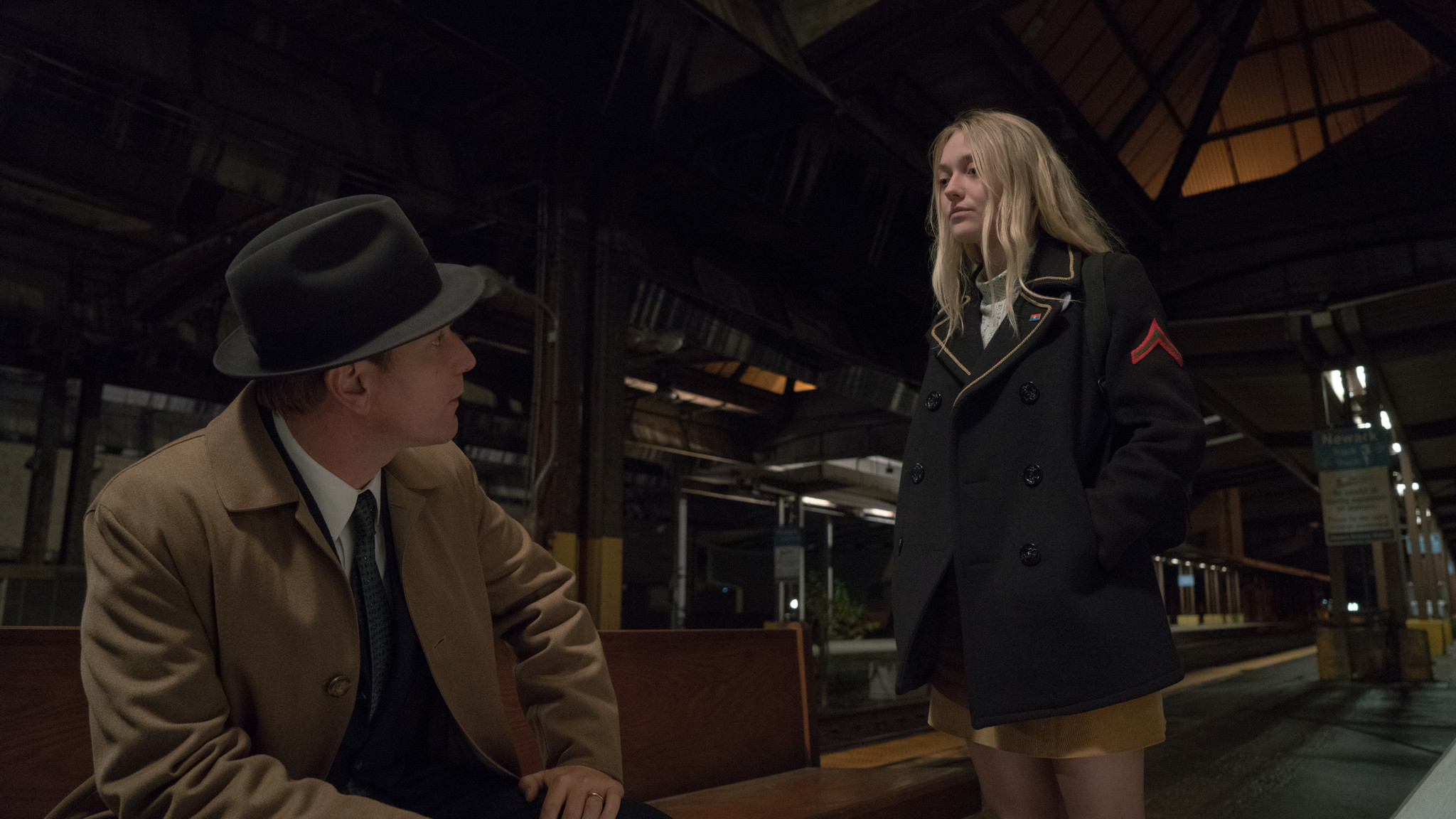 You can cut the teenage angst here with a knife, and honestly, the teenager would probably like that.
American Pastoral in its heart has a deep and moving story and at points a slightly scary one as well. I had no idea where it was going, except that it would end with heartbreak and fill me will feels.
Despite that, it also felt almost superficial. The cameras were strong and the sets well created, it also felt fake. Despite good acting, the story felt disjointed. The events were important, but they felt like they were lacking some sort of real cohesion to tell the full story.
McGregor did a fine job as a first time director that is for sure. He took what I have been told is a great book and turned it into a probably faithful adaptation. But despite not reading the book it is extremely apparent that it is a situation where the book has to be leagues better because of how much depth is missing from the film. It is obvious that depth is out there somewhere and just not showing itself on the screen.
A decent film, but one that just feels a bit lacking.
I am horrified by this film and yet, underwhelmed.
2 out of 4.