December 27, 2013
American Hustle
A lot of hype went into American Hustle and rightfully so. After all, it is the third movie from David O. Russell in four years, with the last two (The Fighter, Silver Linings Playbook) being wildly successful and nominated for numerous awards.
Not only that, but he took the two best people from each of his previous two movies (Sorry Marky Mark), and put all four of them together in this to create some sort of mega-moviestar-zord.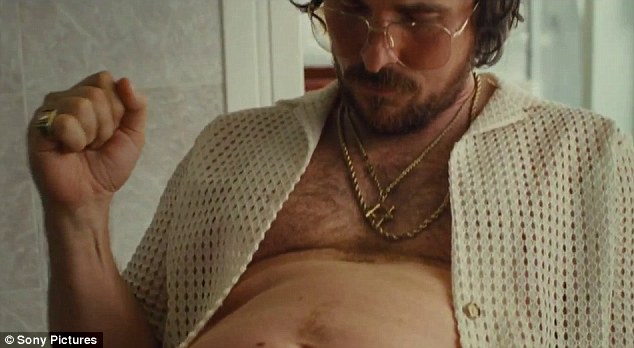 Featuring Bale, who has once again recklessly warped his body for a role.
One reason why I really enjoyed American Hustle is that I could never tell what was going to happen next. They had very descriptive trailers, but the plot was left vague so you could still experience the movie. So I will try to be vague here as well.
Ever since Irving Rosenfeld (Christian Bale) was a boy, he was a con man. His dad owned a glass company, and he broke windows. So he grew up gaming the system and perfecting his craft. Next thing you know he stealing money to give out make believe loans to the crooked and desperate. Easy cash for the late 1970s. But then he meets Sydney Prosser (Amy Adams), and he realizes she is special.
Soon they start scamming together, but eventually they get too big and reach too far and get busted by the FBI. Next thing they know, they are taking orders from rambunctious FBI agent Richie DiMaso (Bradley Cooper), who has big lofty goals of getting even more criminals taken down. The only way Irving and Sydney walk, is if they help out. But Richie has big dreams, can ever really be satisfied?
Oh yeah, and Irving has a wife (Jennifer Lawrence) and kid. That is important, I guess.
Jeremy Renner plays a small town mayor who gets mixed up in the bribing network, with Michael Pena as another FBI agent, and Louis C.K as a local head of FBI. Yeah, really, Louis C.K.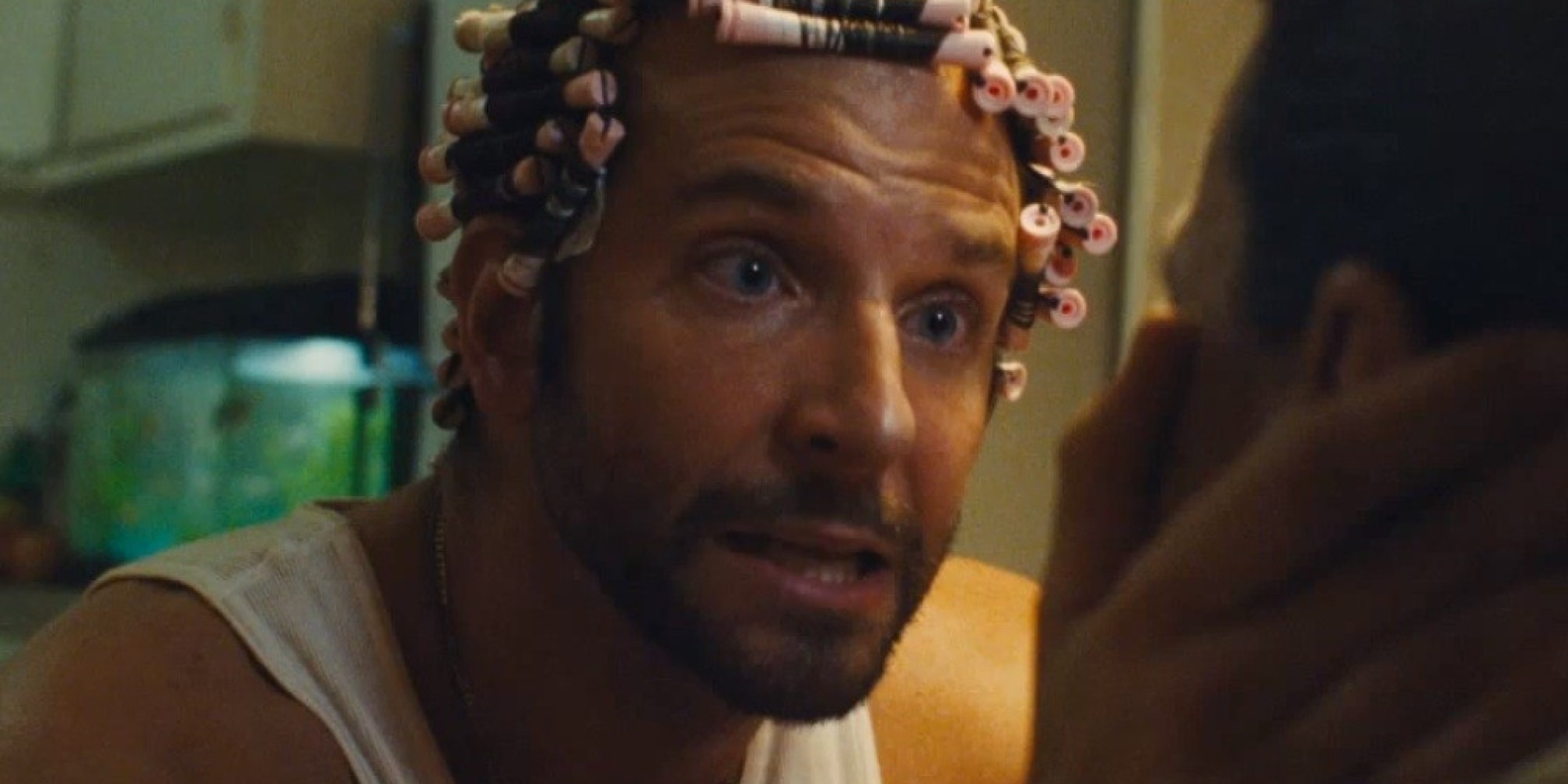 Cooper in Silver Linings Playbook was my Halloween costume in '13.
Will this be my Halloween costume in '14?
American Hustle truly was an experience. Despite the fact that it was over 2 hours in length, I still am a bit surprised at how much material was fit into that movie. Tons. A lot. I remember a specific scene that felt like the final climatic show down, that actually ended up being the halfway point of the movie. It blew my mind, in the best way possible, that it continued to go and tell the story. I was shocked that the story continued to build and reach new heights. That somehow, I couldn't for the life of me guess correctly what would come next.
After all, this is a con movie at its core, so you are going to expect a lot of twists and turns of the plot. The biggest problem with a con movie is that if it all relies on a twist, sometimes future viewings are dampened, already knowing what to expect. American Hustle feels like a film I could watch over and over again, never getting tired of it, thanks to the brilliant acting and writing that went into the movie.
It is based on/inspired by/whatever by the actual Abscam operation that occurred in the late 1970s, for those history buffs out there.
For those of you out there who already like David O. Russell movies, you will probably like this one too. For those of you a fan of any of the actors/actresses mentioned, you will definitely find their role awesome. If you don't like David O. Russell movies or the actors/actresses involved in this one, well, your opinion is wrong and you will like this movie too.
4 out of 4.