May 23, 2016
A Bigger Splash
As a big man, I would like to think I was an expert on big splashes. It kind of just comes with the territory. Now, my belly flopping days are definitely over, as any attack to my stomach has me keeling over, but there is still a lot of back and ass available to turn your regular pool into a tidal pool.
That being said, I had no fucking clue what A Bigger Splash movie was about going in.
From the cast, it looked weird. From the director, it looked foreign. From the quick synopsis it looked pretentious.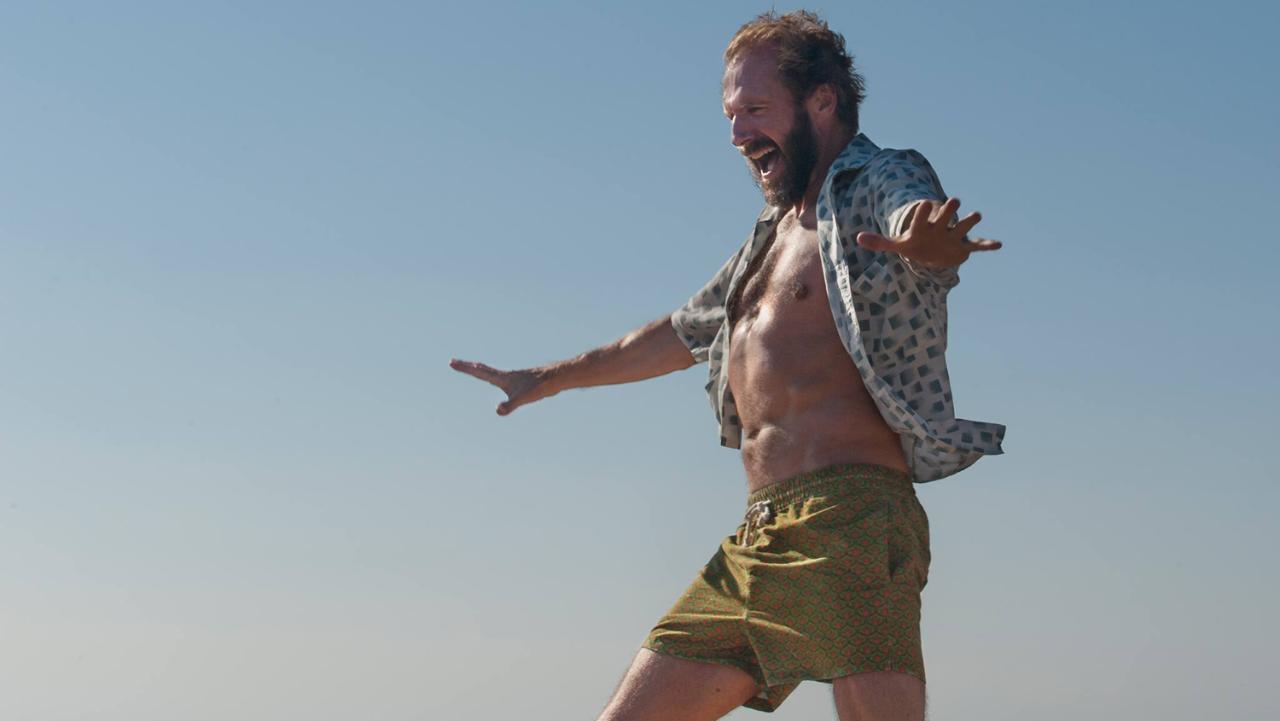 However, had they told me there would be dancing, I would have watched it even sooner!
In this world, you would have heard the name Marianne Lane (Tilda Swinton). She was a big time rock superstar and world famous. Man could she sing. You just won't hear a lot of that in this film, because she had some vocal problems and had to have some surgery. So now she is staying in a nice villa in a small island village in Italy to rest and get away from it all. She is staying with her long time boyfriend, Paul De Smedt (Matthias Schoenaerts).
This vacation is perfect for gratuitous amounts of sex and just being naked. But then they get found out. An old friend, Harry (Ralph Fiennes) figured out where they were staying. Old friend meaning producer and former boyfriend of Marianne. Despite his outgoing personality and awkward party past, they invite him to stay in their house. He also brought his 22 year old daughter, Penelope (Dakota Johnson), whom Harry just found out even existed.
A troubled past, the vacation setting, and not really knowing everyone lead to some very awkward circumstances. Especially when characters feel the past has not yet been fully settled.
Also featuring Corrado Guzzanti as a police officer, who looks like an older Italian Michael Shannon.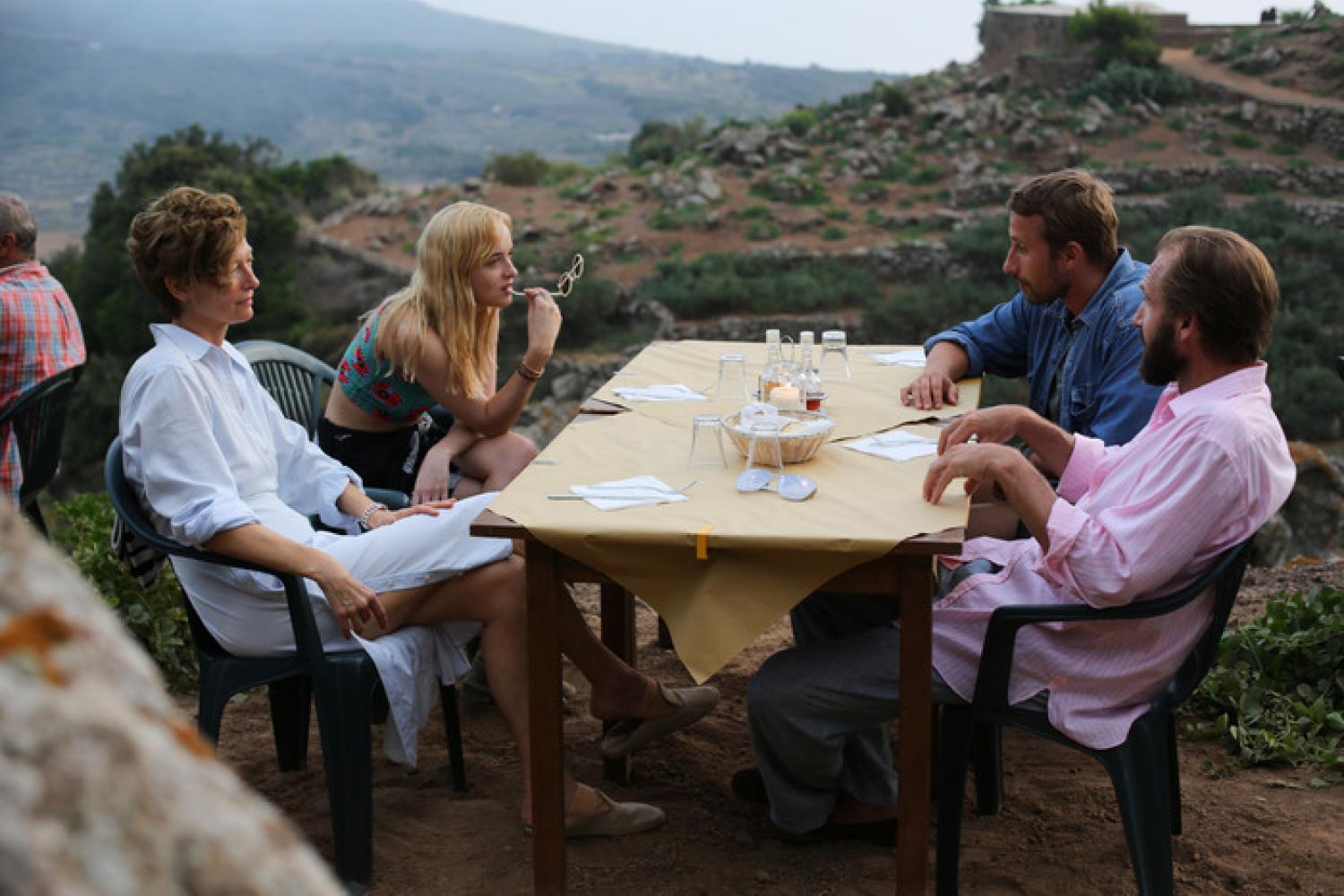 Shit, even I'd be willing to eat outside if ti looked like that.
First thing I learned is that A Bigger Splash is not just some weirdly Italian original film, it is a remake of an actual Italian film from 1969, La Piscine. Typical Hollywood, always remaking shit. (This is a joke, because this is not a Hollywood movie and no one fucking knows about La Piscine.)
Secondly, look at all the naked people. There are four famous people in this movie, and you will see them all. Some more than others. I got to see Ralph Fiennes' Lobby Boy, if you catch my drift. I feel like everything Dakota Johnson has been in lately involves her just being naked half the time. It is almost ridiculous. If you hate the site of a naked body, you will not want to see this film.
Thirdly, Fiennes danced incredibly and I wish it was more of the film.
Those are all the weird points I had to make. If I had to talk about the movie itself, I would probably mention that the cinematography is gorgeous. And by gorgeous, I of course mean the setting. But also the camera was just straight up weird and all over the place in the film, almost a fifth main character.
The acting is top notch. The situations are awkward. The soundtrack and sound effects were on top.
I think my biggest problem is that it just felt so incredibly long. It is a little over 2 hours and the last 20-30 minutes seem to drag. Based on this type of movie, after the climatic events, I expected almost every scene after it would be the last. But no, it kept going and it really brought down the film for me.
You would be hard pressed to find a weirder movie this year, that also takes place in a realistic setting with realistic circumstances.
3 out of 4.