The tale of Narco Sub coming out is not longer or more arduous than other films, but it is still notable. It is just one of the many films that was set to come out early in 2020, hit some festivals, and then maybe get a wider release in theaters.
The director, Shawn Welling, was unable to release the movie in theaters, at a time when theaters are definitely hurting and wanting more and more new material. Instead, it ended up being released on Amazon, not as a part of Amazon Prime, but just a thing you can buy and rent for a pretty high price.
Pretty ballsy of an approach, given that the director has a ton of work that most people would say they haven't heard about before.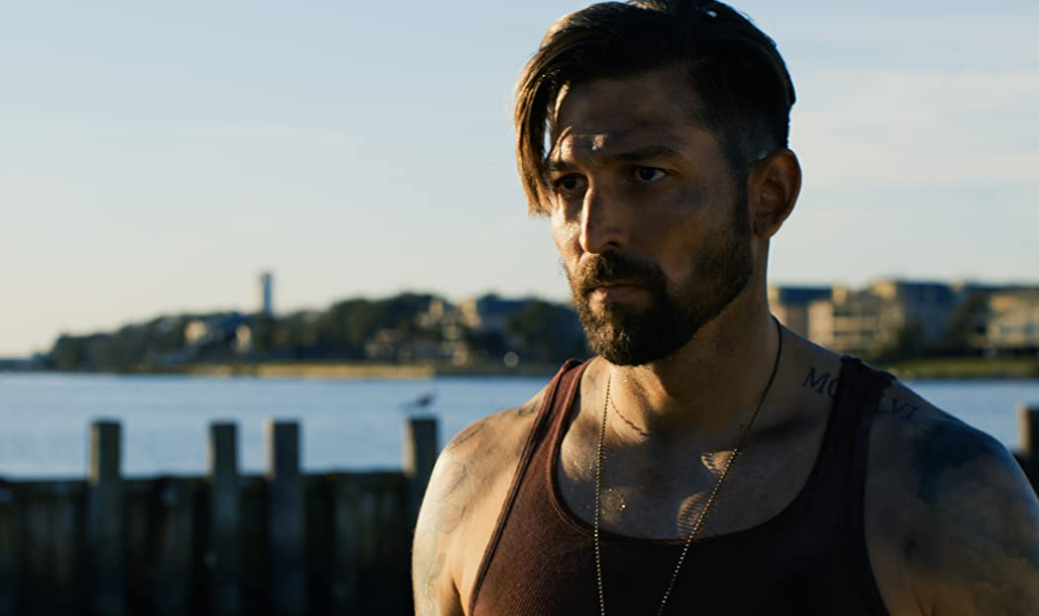 Look moody and mean. That'll show them. 
Bruce Stryker (
Tom Vera
) is a narcotics officer, trying to bring an end to all this drug stuff coming in to our USA from the South Americas. He is good at what he does, and sometimes he has to go on ground missions to really help save the day.
His job has took him to literal Columbia, where he moved his wife (Sydney Ruddock) and daughter (Alexis Arnold) in order to combat the drug crisis. Seems like a strange idea, but okay. And sure enough, after helping put an end to a hostage crisis that involved a Senator's daughter, he finds his own family in hot water.
Now the cartel has taken his wife and daughter and might kill him! But they won't, if he totally gets on a sub full of drugs, and helps get it to America in one piece, to sell all of the drugs to the citizens. So I guess our agent now has to go against the law, good times.
Also starring Tom Sizemore, Lee Majors, Robert LaSardo, Jim Jimenez, and Jon Fiore.
I don't think a single actor in this picture is noted in my tags. 
There is some bias here, I will say, because this is not the first Welling film I have seen. It is the first to get a review on the website, but not the first I have had to write about in other sources. This is maybe my sixth film of his. The others were all gigantic wastes of time, similar to how I currently find
Terrence Malick
films, except for at least Malick films I can see a reason why someone might enjoy them.
This one doesn't feel the same as his previous work. Gone are the weird visuals and big music background numbers. It is an action film and going for that. Unfortunately, the film didn't become good along the way with the change in directorial style.
This plot is absolutely terrible. From moment a to b to c, it has characters making strange decisions and a lack of payoff by the end. There are quite a few changes in the plot, so it was a bit hard to even type up the outline above, because it went a lot of places to get to the point in the story that the plot cared most about. The ending itself is so quick and disappointing as well. Not the worst ending of the year, but up there.
There is nothing positive about the film to note, and it is a waste of not just your own time, but frankly the people who were in it who had to wait for it to eventually come out.
0 out of 4.