A lot of people like to go to Miami as a place to let go, its a place with the bass and the sunset low.
You know, a place where everyday is like mardi gras, everybody party all day, no work, all play, okay?
Can you feel me? Miami has all ages and races, with real sweet faces.
Every different nation, Spanish, Hatian, Indian, Jamaican.
Black, White, Cuban, and Asian.
But this movie isn't about regular Miami, that parties all day and all night apparently (When they aren't dealing with every mob organization on the planet), but specifically just One Night in Miami. A fictionalized night in which, Malcolm X, Muhammad Ali, Jim Brown, and Sam Cooke gathered to celebrate and to discuss current events, their lives, and their futures.
And it basically is a party too. A party of ideals, friendship, and togetherness.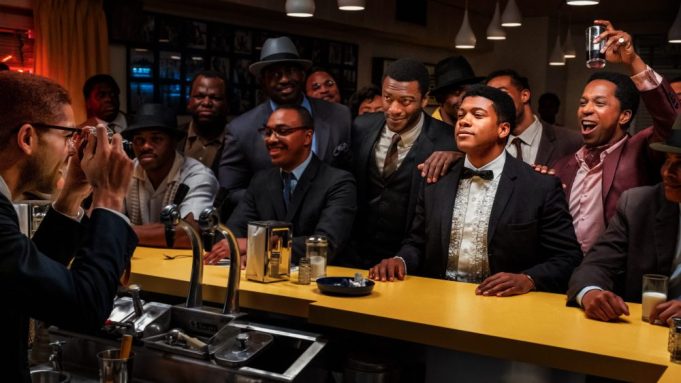 Ain't no party like a friendship party, because a friendship party can probably do magic.
February 25, 1964 was definitely a real date in the past, and not some simulation. And on that night Cassius Clay (Eli Goree) defeated Sunny Liston in a boxing match surprising a lot of people, and it was a pretty big deal. Cassius Clay was an up and coming boxer, and not sure what to do in regards to topics like war or even his own faith. He believed he would join the movement to become Muslim, but he also knew that it had to help capitalize the movement, to help spread equality, and black power.
That is where his friend Malcom X (Kingsley Ben-Adir) comes in. And other friends, like singer Sam Cooke (Leslie Odom Jr.), and NFL player Jim Brown (Aldis Hodge).
The four gentlemen spend a night talking about religion, their lives, racism in America, what they can do to help, and what they can do to help each other. With alcohol and the stresses in all of their lives, things do become tense, but the honest keeps them real, and the struggle keeps them (mostly) focused.
Also starring Beau Bridges, Christian Magby, Derek Roberts, Joaquina Kalukango, Lance Reddick, Lawrence Gilliard Jr, Michael Imperioli, and Nicolette Robinson.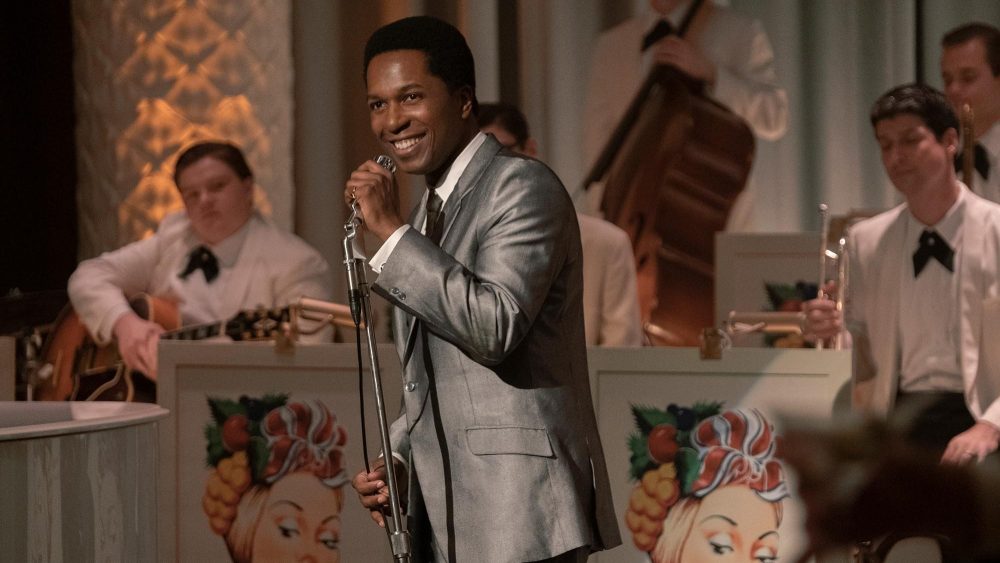 I've seen enough movies to recognize the Copa.
This is one of those movies that I watched without knowing it was actually based on a play beforehand. And I didn't realize that fact either while watching it. A lot of movies you can tell were likely plays before a film from watching it. But now that I have found out that fact, it totally makes sense when looking back and reflecting on the film as a whole. For sure, a play, about four famous men talking and getting deep, that makes perfect sense. The play came out in 2013, so relatively modern, but this film version was directed by Regina King, her first time at the director's helm, and she definitely makes sure this story is brought on screens to life.
Ben-Adir, Goree, Hodge, and Odom Jr. could talk all night and I'd want to listen. Okay, that is technically the point of the movie. Fine, they can talk all week. They have wonderful chemistry together, each bringing so much personality to their characters, making them feel unique and respectful to the real men they are playing. Honestly, I didn't even realize it was Odom Jr. until writing this review (unlike it very obviously being him in something like Harriet), so it is great to really see him grow into these roles and become someone else.
The topics talked about where conversations I never even considered along with some more obvious and important ones as well. It was just so easy to get lost in the story, after the introductions.
One very powerful scene that spoke out to me involved the Sam Cooke character telling a story about a concert gone wrong due to some artist interference, and yes, it involves music, those scenes are my favorite. It was chilling and really crept into the feels.
One Night in Miami is a movie that made me discover not just a play but a modern playwright who has some goddamn great writing chops under him, and I cant wait to see more from him in the future.
4 out of 4.