April 6, 2017
100 Streets
I think 100 Streets was made completely as a joke. At some point in the review, I will get into why the whole concept is pointless, or at least it is in regards to the titles.
But if you have Idris Elba in a movie, you are totally not allowed to talk about streets.
Quite famously, one of the more recent authors of the 007 books, Anthony Horowitz, said that Elba was "Too Street" to play James Bond in a movie, giving the world confusion, rage, and quite apparent calls of racism.
So that is reason one why this movie is probably a joke, and one I am just starting to get.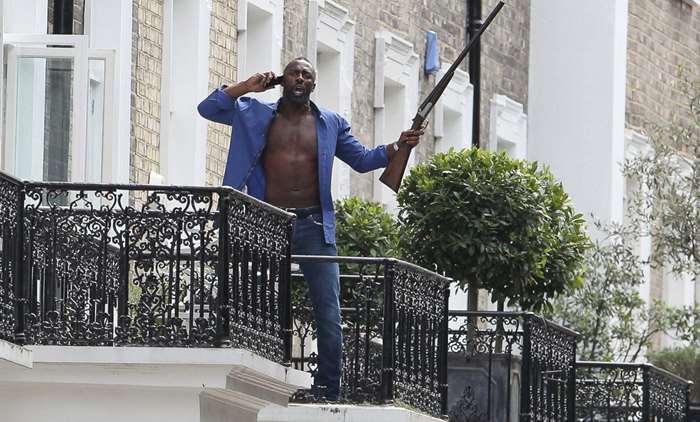 Elba is so street, he is on a balcony above the street. With a gun of course. Typical, streety, Elba.
The plot of 100 streets is about the lives of three households, all within 100 streets of each other in London. Let's start with the bigger stars. Max (Idris Elba) is a retired Rugby player, captain of a team, very famous in London and rich. He has a wife, Emily (Gemma Arterton), and two kids, but they are currently separated. So he lives alone. He has a drug problem and is focused too much on things outside of the family. So she is seeing someone else and annoyed at his existence.
We also have George (Charlie Creed-Miles) and his wife Kathy (Kierston Wareing), who are struggling. They are poor, kind of. George is a nice guy, he sings, he drives a cab, he coaches. They are looking to add a kid into his life, but some stuff in George's pass come up, and also he accidentally kills someone.
And finally, we have Kingsley (Franz Drameh), a drug dealer who has been arrested. He has a pregnant girlfriend and lives with his mom, but he is trying to better his life and considers himself an urban poet.
And this is their story, with parts interconnected, including other people who connect their lives. People like Ken Stott, Ryan Gage, Tom Cullen, and Ashley Thomas.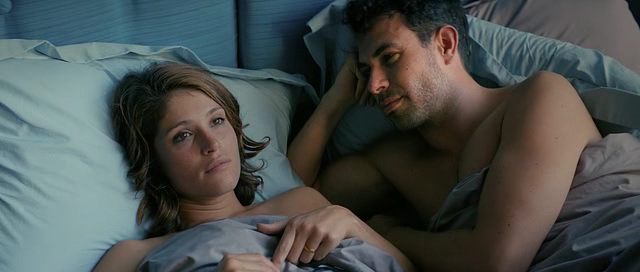 This would be sexier if she was with her husband, Elba, known gangster and criminal.
How big is London? I know it is a giant city, tons of people, one of the biggest business areas in the world. But if I had to define it by its number of streets in one direction, is it ever more than 100? I don't know, I can't tell. I know NYC probably isn't bigger than 100 streets in a direction. Something like Houston would be, but it is sprawling outwards and giant.
Either way, 100 streets is a giant amount of distance, so it might as well be about three random groups of people who occasionally run into each other. A normal multi plot film. If it was 15 streets, maybe they'd have something, but I still think that is a big chunk in a residential area.
As for the movie, it is overly dramatic and incredibly uninteresting. There can be sad moments, slightly chaotic moments, but it is just so hard to care about any of these people. We can care a bit about Kingsley and his plot line, as he is the guy super down in the dumps, basically living on the streets and screwed. And as soon as he finds a way to better his life, his own karma comes up and bites him in his ass.
The plot lines never really feel like they conclude. They are just moments in a few lives, and they aren't great moments. A lot of drama, some okay moments, and a lot of "Who gives a fuck?"
1 out of 4.