Daddy's Home
I don't know when this review would be published (but if you are reading it from a recent FB post or Tweet, then the answer is today!), but I assure you it has been sitting on my website for weeks just waiting.
You see, Daddy's Home came out on Christmas along with a lot of good films that I had to spend time seeing. I didn't feel like going to a screening of Daddy's Home and was perfectly fine waiting for a Red Box rental before giving it any time or effort.
But then I had to go and win tickets to see it at any theater near me. Sigh. I even waited almost two weeks after I got the tickets, a month after it came out, hoping I could at least watch it alone on a Thursday matinee showing. But two other fucking people showed up. Who does that!
Either way, the review is just waiting to be filler. The entire month of February is reserved for new movies, and movies nominated for awards. Sorry Daddy's Home! I am sure people will care about you in March or whenever the hell I remember to post this.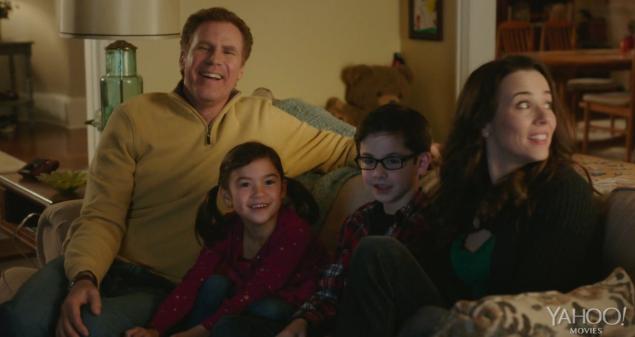 Rated PG-13 for Shenanigans for the whole fucking family!
Being a step dad is hard. Unless you are Brad Fucking Whitaker (Will Ferrell). He loves kids and has read books on being a step dad. He can't have kids of his own after a bad dentist x-ray accident, so it is nice that he met and fell in love with Sara (Linda Cardellini). She has two kids (Owen Vaccaro and Scarlett Estevez) and they need someone stable.
Not someone like Dusty Mayron (Mark Wahlberg), the paterfamilias, who is beyond cool, but unstable and a drifter. According to the books, Brad should try and develop a friendship with Dusty as it is good for the kids, which is why he agrees to let him hang out and live in their house for awhile.
Sure enough, Dusty thinks Brad is a little bitch. He also likes his kids, so he tries to show case how awesome he is, at Brad's expense, to win back his ex and the kids. Ah yes, Dad vs Step Dad. A tale as old as time.
Also featuring (in order of importance), Hannibal Buress as a dude, Thomas Haden Church as a boss, Bobby Cannavale as a doctor, and Bill Burr as a different dad.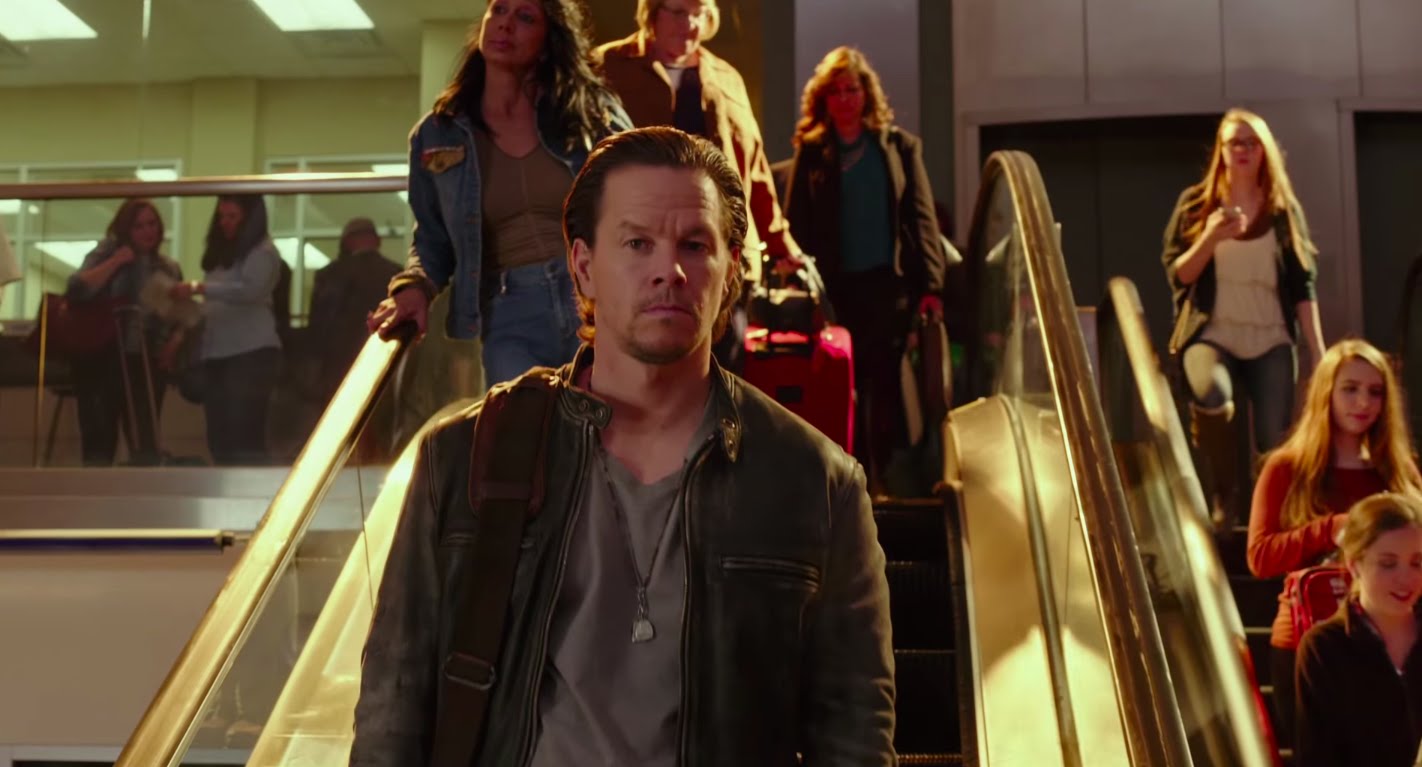 He has facial hair and facial hair means cool.
Daddy's Home is the type of film where watching the trailer is really all you need to get by. The major jokes are in the trailer and 90% of the film can be figured out from it alone. And guess what? The film offers no twists or turns that you wouldn't expect. Given its genre, you can probably figure out how it will end, especially given how the trailer frames everything and they make Dusty out to be the bad guy.
I am not saying a film has to be 100% unique and non obvious to be likable, but I need something I haven't seen before. Will Ferrell. Stop these shit movies. What the fuck. Can you just get back with Oscar Nominated Adam McKay? Is that the only way you can be in a good film? And also Night At The Roxbury, of course, a classic. The number of shit films is bugging me out and making me worried about Zoolander 2 (which will be reviewed on this site before this one is released).
Wahlberg hasn't been in as much shit, but has been doing the Ted movies now, so it is hard to say. Maybe that man just can't do comedy either. We need him doing action roles or something. Get him out of this funk.
Daddy's Home is boring. The only part that was a delight was Hannibal Buress' strange character. His first scene was very weak, as all the jokes involving him felt like they were written by a middle schooler who was trying to sound edgy. But thankfully his character kept coming back and got better after the fact. Still not really worth watching it just for him.
On a final note, what kind of elementary school Daddy Daughter dance would feature the "Like a G6" song. Did this movie come out 5 years ago and sit on a shelf that long? I lived my whole life avoiding it whenever it came on, but this film ruined that for me too.
1 out of 4.