The Cobbler
When I grow up, I want to be a cobbler. I don't think anyone has said that in at least 150 years.
But at least it is a funny word.
Times are strange when you find Adam Sandler in a VOD movie with very limited theater release. His movies have practically printed money the last few years with the minimum amount of effort. Sure he sold out, but he can't hear the complaints due to the hundred dollar bills falling out of his ears. And plus all of his friends get parts in his movies, and he uses the same crew. He is at least a good guy in that regard.
The Cobbler is about magic though. Or something. I dunno. Bring it on.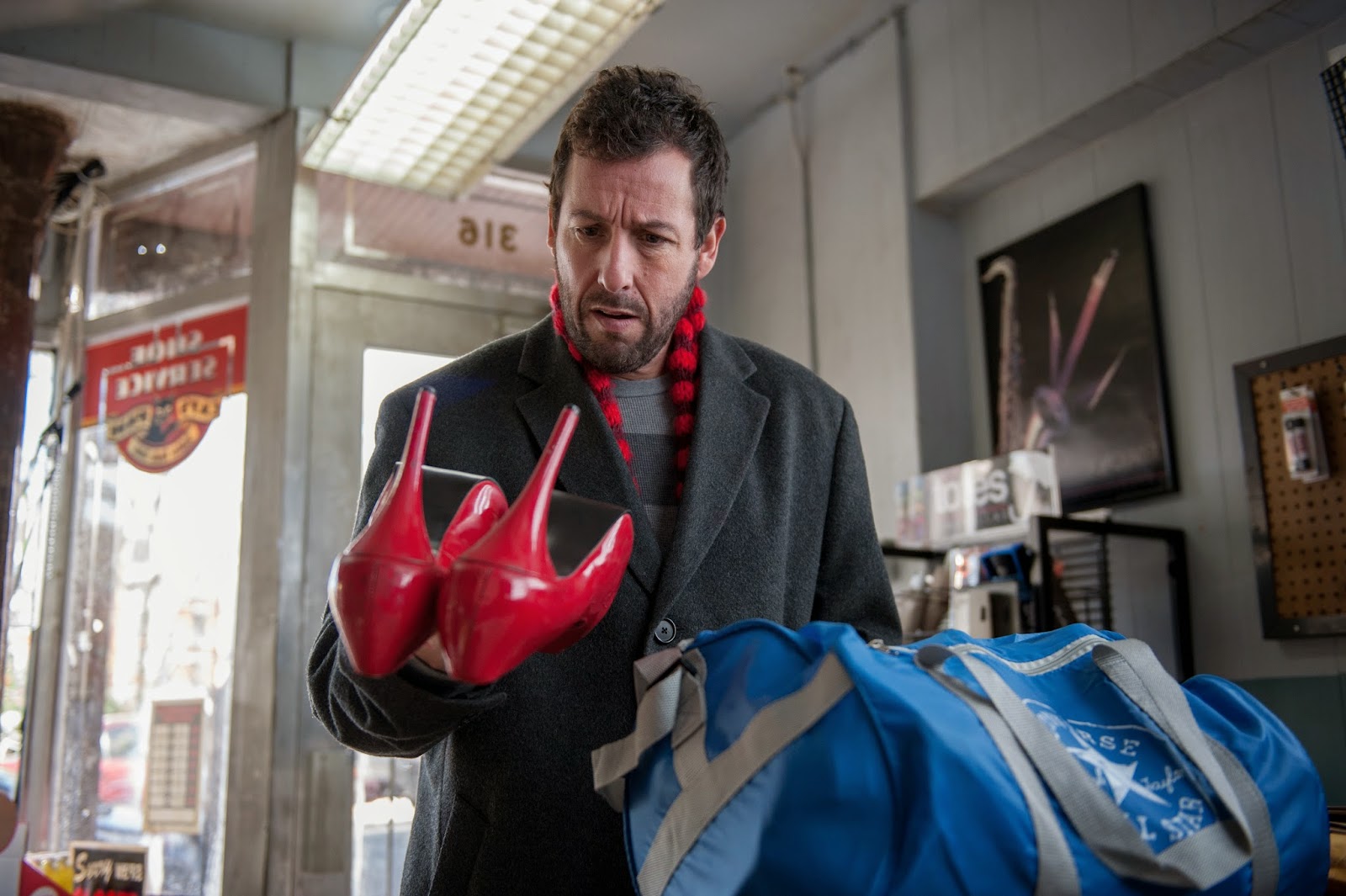 "'Bring it on' Adam said, as he slowly slid the red heels on for the first time."
Max Simkin (Sandler) lives in modern day New York. He lives a boring life in down town, running the shop that his father (Dustin Hoffman) abandoned. He doesn't really enjoy it, but he needs money. He also has to take care of his mother (Lynn Cohen), whom he lives with. There are protests lead by Carmen Herrara (Melonie Diaz), trying to protect the residents and store owners from higher rents, driving them from the area and forcing to sell their livelihoods for cash.
You know what. That sounds nice to Max.
But first he has to deal with some rude customers. Like this guy Leon (Method Man) who needs some shoes repaired that day to pick up that night. Well, Max's main machine breaks. Shit. He finds a manual one hiding in a back and makes it from that. And wouldn't you know it, eventually he finds out that machine is magical. SPARKLES AND EVERYTHING. Well, no sparkles. But in boredom, Max puts on the guy's shoes waiting for him, and he transforms into that guy. Aw shit, shape changing powers. After all, Max is the owner of their soles.
How will he use this power? For good? For evil? For sex? To be a super HERO? No. Not the last one. Kind of all in between.
Also featuring Steve Buscemi as the neighbor barber, and a whole lot of other people, like Dan Stevens, Ellen Barkin, and Elena Kampouris.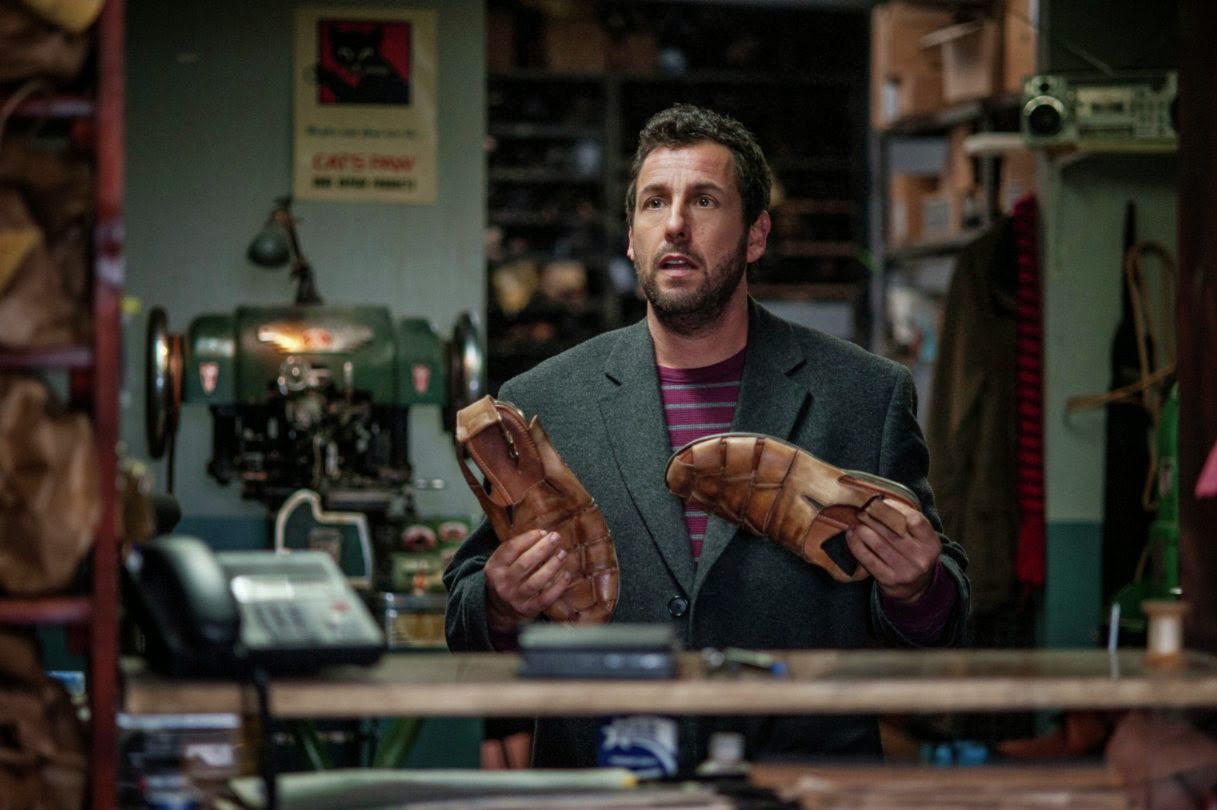 For a guy who fixes shoes for a living, there are quite a lot of shots of him being shocked at having shoes.
Despite the movies flaws, I don't think that they are the fault of Mr. Sandler. I know, that may sound crazy, but it is true. The problems must all lie instead with the directing, script, and whoever made decisions behind the scenes. Because honestly, Sandler was fine in this role. Disgruntled Jewish middle aged worker, poor and bored with life. He fit the bill really well. His character also made sense for his new powers. He isn't a great guy. He uses his power for as many shenanigans as he can figure out, until his shenanigans run away with him.
But despite the decent enough pun/premise, the movie just fell completely flat.
The movie didn't know what it wanted to be. A comedy, a drama, a dark comedy. Its indecisiveness rested on the main characters indecisiveness. Shit, it feels like a family movie for the most part, outside of some partial nudity, attempted sex, and murder scenes. Basically everything outside of that is extremely family friendly outside of a few moments. Kind of super awkward.
The movie also dragged. It only took 20 or so minutes before we got to both the power and realization of how to get said power, but everything else was extremely slow. Not to mention not really funny. At all.
Damn it! This movie could have gone to so many good places. And everything is just so damn drab and boring about it.
1 out of 4.