Yay Sci-Fi movies. I hadn't heard a lot about Transcendence, outside of seeing the trailer only once or twice. But it looked cool! Even better, it isn't based on a book and doesn't star Tom Cruise. I don't hate him, he just is in a lot of Sci-Fi films lately, and I demand diversity.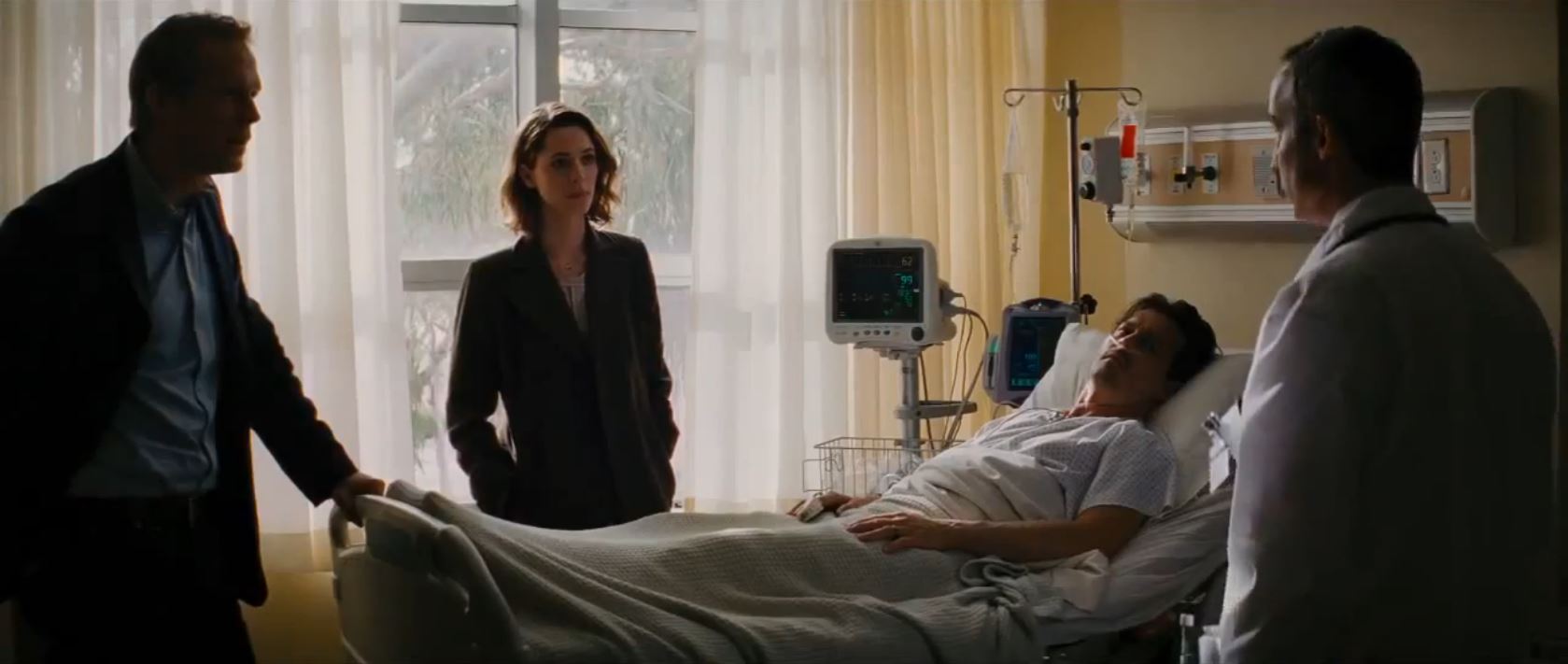 And all of these white people fill my diversity quota.
Transcendence takes place in the not so distant future. Let's say, tomorrow or so. A.I. has gone a long way in the last day, and there are many companies trying to make a self-aware computer system. The most famous of these individuals is Will Caster (Johnny Depp), who is almost a celebrity, but not one who really wants it. He just wants a happy life with his wife, Evelyn (Rebecca Hall).
But a terrorist group strikes. They don't like this A.I. progression. They think humans need to watch out for that shit. That shit is weak, they say. So an attempt is made on Will's life and it is basically successful. He has about four weeks left, decides to give up the A.I. research and live his life with his wife. But she says fuck that. No. She is going to put his consciousness into their A.I. system to save him. After all, brains are basically just a series of electric impulses right?!
So she gets their other smart friend, Max (Paul Bettany) to help make code and lots of data, and yay it works! Max is freaked out instantly, but not Evelyn. She has saved her husband. They quickly hook him up to the internet in order to provide more power, and then eventually he becomes a threat to the world. Yay!
A few other people in this movie, I guess. Cillian Murphy is a FBI detective, Morgan Freeman is another A.I. genius. Kate Mara and Falk Hentschel play A.I. terrorists, and Clifton Collins Jr. plays a handy man, more or less.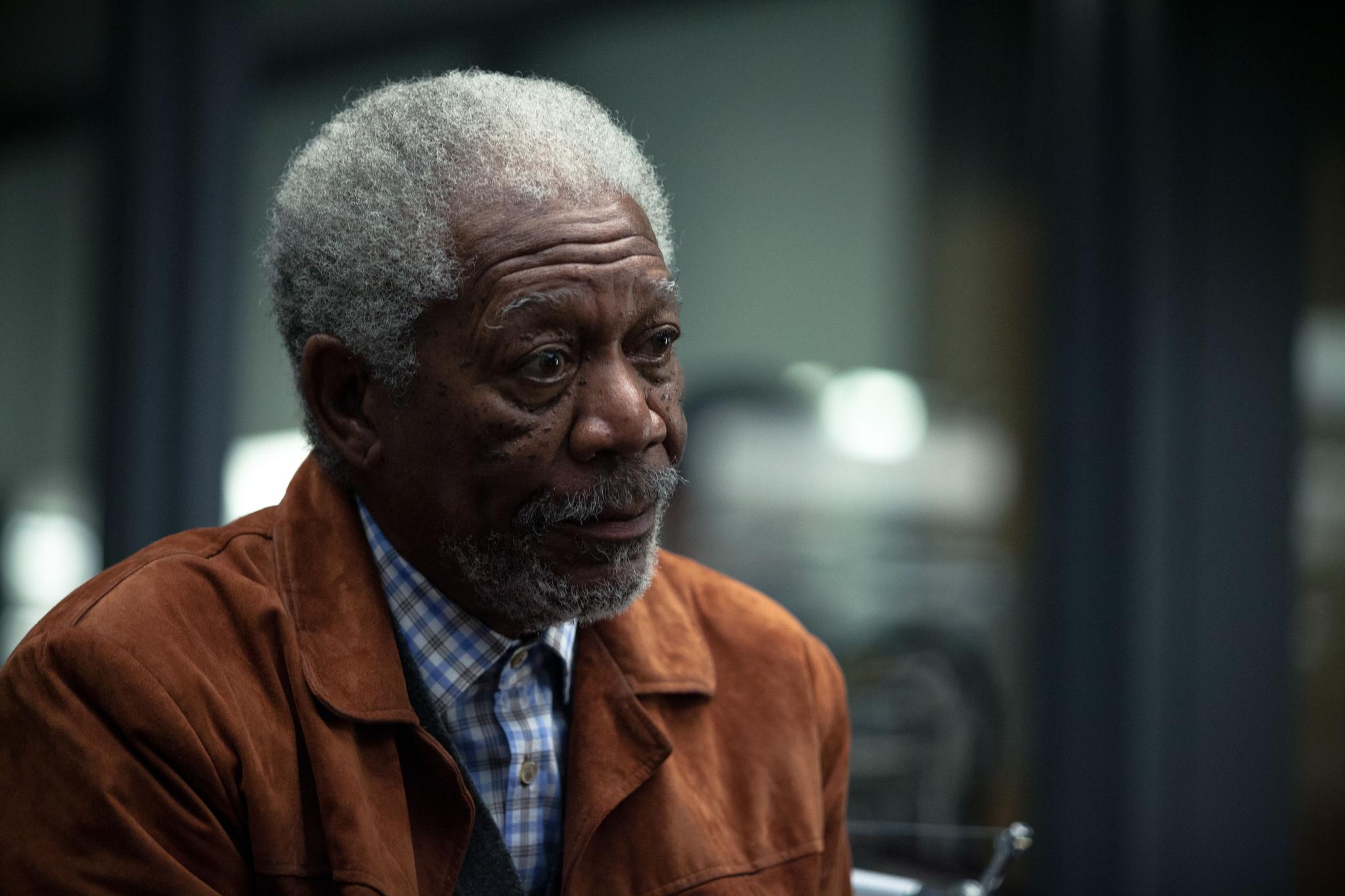 Why does he look so bewildered? Because Morgan Freeman doesn't understand technology, or his role in this film.
The only reason I am having a hard time writing this review, is because I am having a hard time figuring out where to begin with the list of things bad with this movie.
The idea behind it is not a bad one. It can be a great plot. The problems with the story come from how vague everything is. The trailer sets it up to be a very smart movie, but it ends up being a dumb movie about alleged smart things. Maybe afraid of people picking it apart, they went the extremely vague route for all parts of the science. Now, everyone can be pissed off at them for the same reason!
The flow of time is really weird in this movie. Apparently two years pass without any of the pissed off people doing anything about it. Really?
Acting wise, no one seems to care too much about this film, everyone collectively sailing it in. I guess Rebecca Hall is the only one with emotions in the movie, given her situation, but the robotic feeling from everyone's a pain. I can't remember, but Kate Mara might only have five lines in the entire movie.
The issues with the bad science means that the ending doesn't make a lot of sense. They know how to fix it, but again, it's hard to know why since everything is so vague. Speaking of vague. There is a point right at the end, where the computer says he only has enough energy for one of the two things. If I told you, it would be a spoiler. But if you heard it, you too would know that it doesn't make a lot of sense.
Fuck. TL;DR This movie is senseless.
1 out of 4.