Ah, I do love a good controversy to start a review off.
This movie is called Pride. For most of you, you can take a good guess at part of the subject matter of the movie. For others, it might come to a shock to you that this film deals with gays and lesbians.
In fact, it is about a true story in the 1980's in Britain! But the US distributors of this film don't want you to know that. Which is why they have seemingly gone out of your way to mention the gay/lesbian presence in the pictures and description of the film, despite being the main point.
Welcome to 2015, bitches.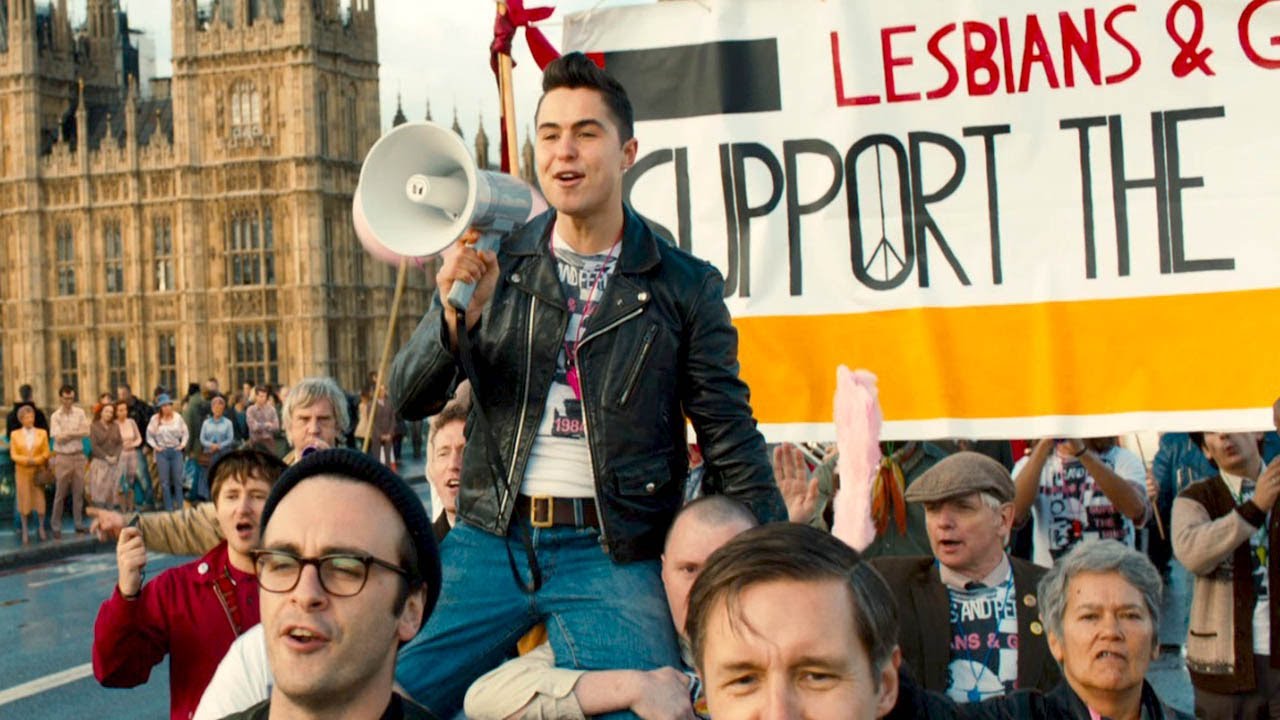 And shout it from a megaphone!
1984, and Great Britain was under attack against the scary Iron Lady. Or at least that's how I picture it.
Movies tell me nothing but bad things about Thatcher, and this one is another one of them. 1984 had a Great Britain Great Miners' Strike. Thatcher was super anti-Union and so the miners went on strike to make more money. Well, this thing lasted a long time, with whole communities having no income. Kind of harsh, but they had to fight for what they believed in.
Which is what the gays and the lesbians were doing too. Mark Ashton (Ben Schnetzer) decides that they should support the miners openly. They even want to start an organization LGSM, Lesbians and Gays Support The Miners. Sure, the Miners stereotypically would be people who used to beat them up for being "perverts" but Mark knows that a group who people hate should partner with other groups that people hate in order to make bigger noises towards bigger and better changes.
So it is that simple. They will start collecting money for them so that they can afford food and pay the bills, as long as they will accept their money first.
Starring as the perverts, George MacKay, Faye Marsay, Freddie Fox, Andrew Scott and Dominic West. Starring as the pits, Bill Nighy, Imelda Staunton, Paddy Considine, and Jessica Gunning.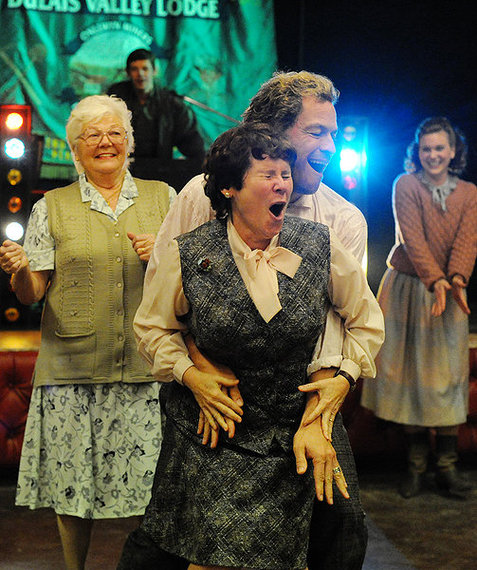 The stereotypes are entirely true. The gays dance better than the miners, every day.
A feel good story about overcoming differences between two groups of people to kick ass together! That is what Pride is about. Not just one side or the other, but both.
I'm sure you could tell all of that from reading the description, no matter what country release you had. And hey, sure, it felt a bit standard at times. There were moments that felt like a made for TV film, and then other moments that made sure you knew it was rated R. I wasn't sure what I would give it rating wise until the very end, when sure enough, they messed with my emotions enough to give me a little bit of a tear or two. Dicks.
And we had a few stand out performances, namely Dominic West/Andrew Scott, and Bill Nighy/Imelda Staunton. Both play couples and both amazing in different ways. Namely also that Dominic West looks like some strange version of Richard Branson in this movie. (I say that about anyone with an accent and long man hair).
Of course, more importantly, I learned a lot about one year in Britain. I have more reasons for movies to tell me why I should dislike Thatcher. And I got to talk about a controversial movie but not in the way it should have been controversial. Diary, today was a good day.
3 out of 4.