April 10, 2018
Infinity Baby
Sometimes you just stumble across a film and you are not sure how you found it. Maybe it was in the depths of Netflix. Maybe it was clicking the wrong button on a Redbox. Maybe it was a strange comment on an internet forum that made you just discover something odd about the world.
Or maybe you are just trolling through Nick Offerman´s IMDB page and see something called Infinity Baby and go "Ohhhhh, that sounds weird!" and just go and grab it to watch it without even wondering what it is about.
Who really can say though? When the whole thing is a mystery?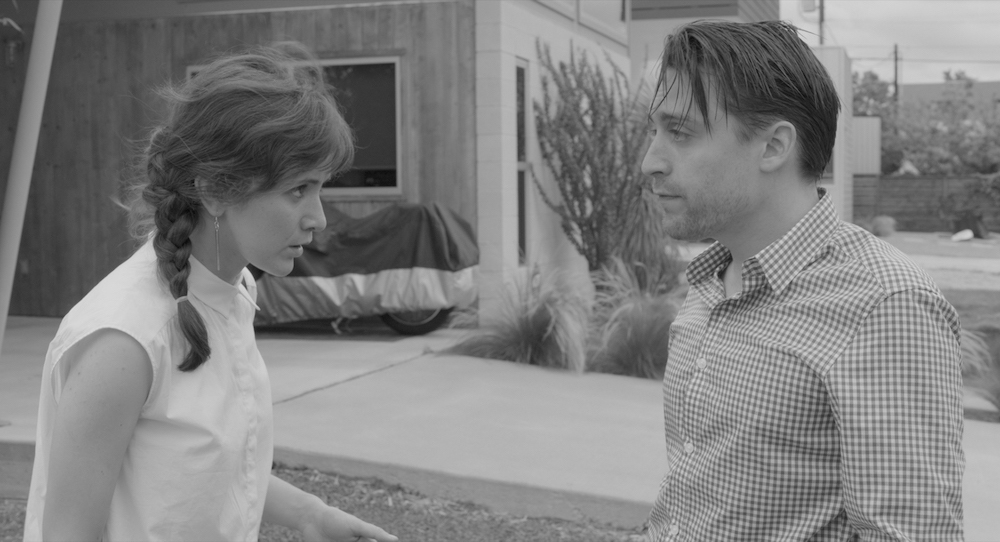 Oh yeah, the film is in black and white.
In this world, due to stem cell research something strange occurred. A miracle, maybe, but definitely something that no one intended. Certain babies were given a condition, a curse maybe. They would not age. They would stay in that infant, cry, poop, eat, sleep phase forever. Forever. So yes, similar to the plot point from The Boss Baby.
Why would they do this? Well it was an accident. And the government has determined to get these babies into homes. Other technologies have been developed, like special food pills for the babies. Things that put them to sleep most of the time, but still living entities. The amount of sleep and type of food they get means they only need a diaper change about once a week. The company Infinity Baby was set up to find these babies homes. I am unsure of if it is for life for them, or what, but an adult would get a large sum in the ten thousands to have them for three months. After three months, I dont know if they get more money or what.
Maybe those people who feel extra pampering would want this responsibility to be helpful. Who knows.
But Neo (Nick Offerman) is in charge of the organization. Ben (Kieran Culkin) is more of a hands on, day to day in charge of the operation, finding potential clients to take their babies. He has his own intimacy issues, and every time he feels his partner becomes too attached, he will take them to his mom´s house (Megan Mullally) and she will disapprove of them so that he can dump them.
And Malcolm (Martin Starr) and Larry (Kevin Corrigan) are two men on the ground, who actually have to go and deliver the babies to the clients. Their issue is a client has changed their mind last minute, so they decide to just adopt the baby together for that sweet cash.
Also starring Trieste Kelly Dunn, Stephen Root, and Noël Wells.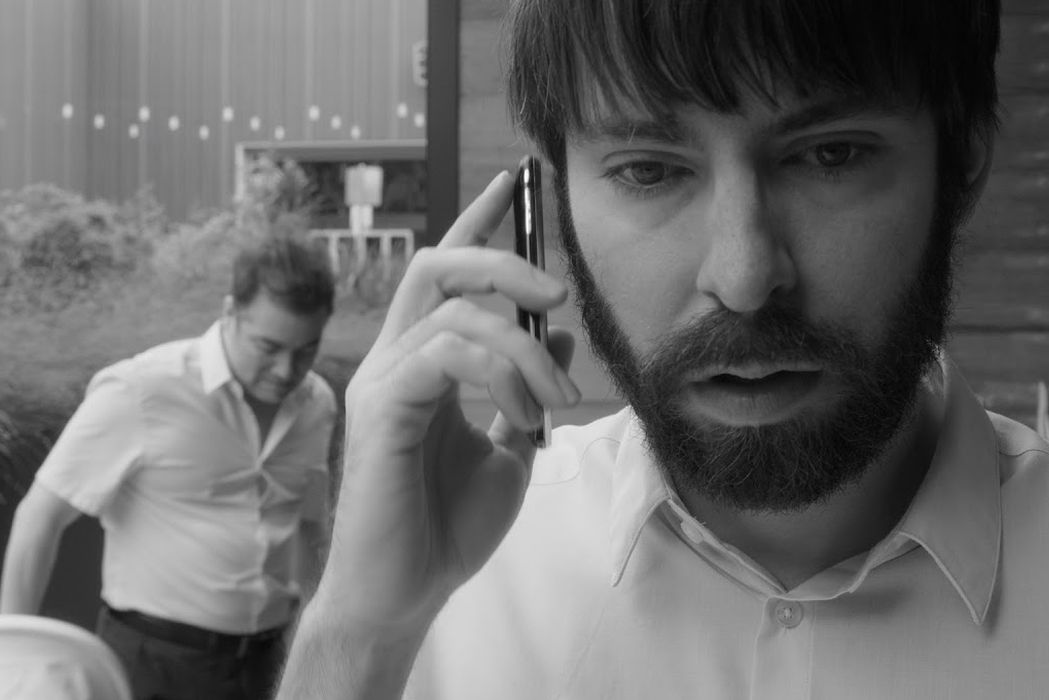 Would it be a big troll to say a movie is black and white, but really just one scene is, and you took the images from the same scene to trick people?
I hated Infinity Baby way more than I imagined. It is just a small indie movie with a lot of recognizable people, but the plot doesn't go a lot of places and it presents an unnerving concept.
As a father, the idea of baby never getting past that infant early born stage is pretty damn sickening. I didn't think that before I watched the movie, but during it. It makes me so sad and upset to even acknowledge that idea. Especially when I found out in this movie they use pills to make them mostly asleep and their lives basically meaningless. This sounds like a horrible fate to anyone.
Sure, some of the aspects are dealt with in the film. But half of the film is about Culkin's characters inability to get a relationship. And I don't know why that is attached to this film at all, besides a lazy parable about how other people can't grow up either.
Maybe it was the black and white, maybe it was the plot that didn't go many different places, or maybe, maybe, it is just the whole sadness for the babies things. But I would never want to see this movie again, nor would I really know a group who might enjoy it.
0 out of 4.