April 14, 2016
Gameshow Dynamos
It is still quite hard to find new documentaries coming out that are easy to watch and not about another damn singer. I might have to refuse to watch any of them this year as a sort of protest.
Instead I found Gameshow Dynamos, a relatively recent release (within the last year at least) documentary about game show experts. I have only seen one "documentary" on game shows before, and it was Big Bucks: The Press Your Luck Scandal, which turned out to be quite creepy. There are probably great stories relating to the behind the scenes of the best game shows, and just someone needs to film it and make a sweet picture.
Gameshow Dynamos gave me a chance to see something different, and it was free on Amazon Prime, so even better.
Gameshow Dynamos is on the surface about two stories. One is the very specific story of Bernard and Claire Boiko. Two very different people who found each other, love, and grew a wonderful family together despite opposition. The other is a sort of history of the rise of Game Shows in America from the 1950's to the 1990's. And of course its pitfalls.
And obviously how the two stories connect and game shows saved the Boiko household from ruin.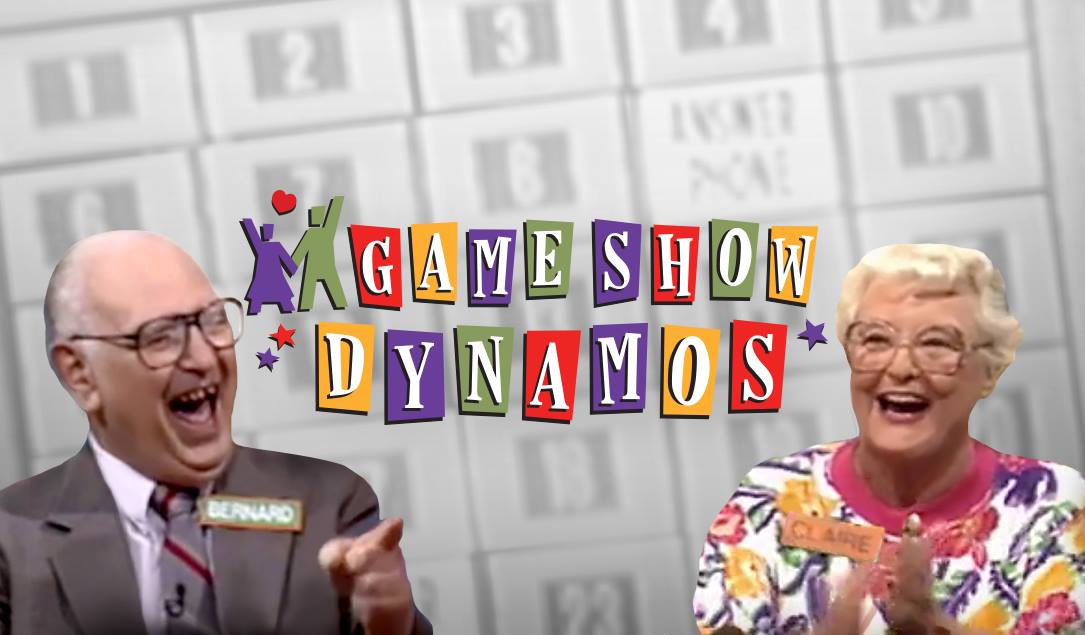 I know I know, I used a promo poster picture. I suck.
Bernard's first game show was Tic Tac Dough where he won an equivalent of $9000 in today's money. He did it to pay back college debt and bills, but it didn't last long. Then Claire went on the show, while pregnant for her third child and she also did fantastic, to help pay for medical bills.
And for awhile, they did a few game shows just to get by. Bernard didn't make a lot as a teacher (until the teacher union succeeded in a pay raise), and they ended up with five kids. But there was a scandal back then where the producers would give popular people answers to do well for ratings. Bernard had to testify before a grand jury about it (he never was offered answers for cash) and it put a halt on the game show industry for awhile.
But eventually they got in it. And eventually their kids grew up. They did most of their game show playing once they were now grand parents, going on dozens of shows each separately, on the game show circuit because people liked them so damn much. And hey, game shows pay great.
This isn't a sad story about game shows and debt and get rich quick ideas, but a happy one! And these people probably do hold the record for appearances on game shows a couple (and somehow never together on any two person game shows)! Also they talk about finding out the right hook for yourself to make you likable by producers to get on these game shows.
The documentary is a nice story, but at the same time, it does feel a bit too short. Its running time is just an hour, and a lot of it is basically the story of their life before they met, their marriage, and their problems. I would have liked a lot more footage of them actually on game shows, answering questions. We got bits and pieces, but not a lot of significant time. I want to see game show footage when I am watching something about game shows. More shots of them winning, losing, whatever. Heck, we got one of them on jeopardy but I don't think we saw any actual questions from it, or watching them sweep a category or anything.
It was a good idea, but could have been better.
2 out of 4.