May 18, 2015
Strange Magic
Where does one begin when talking about Strange Magic? Well, first of all, it basically came out of nowhere. There were two main "kid" movies out in January. Paddington, which had tons of press and was actually pushed a little bit from December, and Strange Magic which had maybe 1 poster hung up somewhere in America.
I mean seriously, I saw no trailers ever, nothing on TV, no screening events, no kiddy toy promotion with a major realtor or fast food store. Did anyone know this movie was happening? Oh, George Lucas apparently knew it was happening. It was a Lucasarts film, which is now owned by Disney, but apparently it has been in development/production for FIFTEEN YEARS.
Anything that takes that long has to have some bad moojoo on it. Remember Duke Nukem Forever? There is attempting to make sure everything is perfect and forcing a boulder up hill.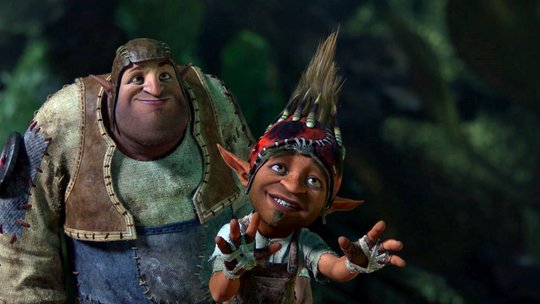 And then there is this awkwardly realistic and equally awkwardly not dude.
The movie begins with the (world?) divided into two lands, a fairy land that's all light and happy, and a bog land that is dark and scary. Immediately you might be thinking of Epic or even Secret of the Wings, it is a popular trope. The movie then begins with a very familiar tune.
Then there is singing. Singing of old songs. What is happening. Oh, not only was this movie mysterious, but it was also a JUKEBOX MUSICAL. So many of the characters sing real popular-esque songs. However there is no theme here like in Mamma Mia and they are just all over the place.
Ugh. Anyways. Marianne (Evan Rachel Wood) is a fairy princess. She is going to get married to Roland (Sam Palladio) but finds him kissing another fairy on their wedding day. So she goes a bit gothic and swears to never love again. Years later, her sister Dawn (Meredith Anne Bull) is in love with everything and everyone, much to her annoyance. Roland is still around, trying to marry Marianne just to control the army and become a powerful ruler.
So what does Roland do? He convinces Sunny (Elijah Kelley), an elf with a crush on Dawn, to get a love potion made so that they both can use it and get what they want. The only person who can make a love potion is the Sugar Plum Fairy (Kristin Chenoweth), who was captured by the Bog King (Alan Cumming), because he hates love and love potions, or something.
I mean, he has a point. They are pretty rapey. Needless to say, shenanigans happen thanks to the Bog King also kidnapping Dawn after she gets hit with the potion. So back and forth they go, singing and dancing, and stopping overall bad stuff from happening. Hooray kids movies and learning to love again!
There is also Alfred Molina and Maya Rudolph voicing royal parents, and Peter Stormare and Bob Einstein voicing random shit.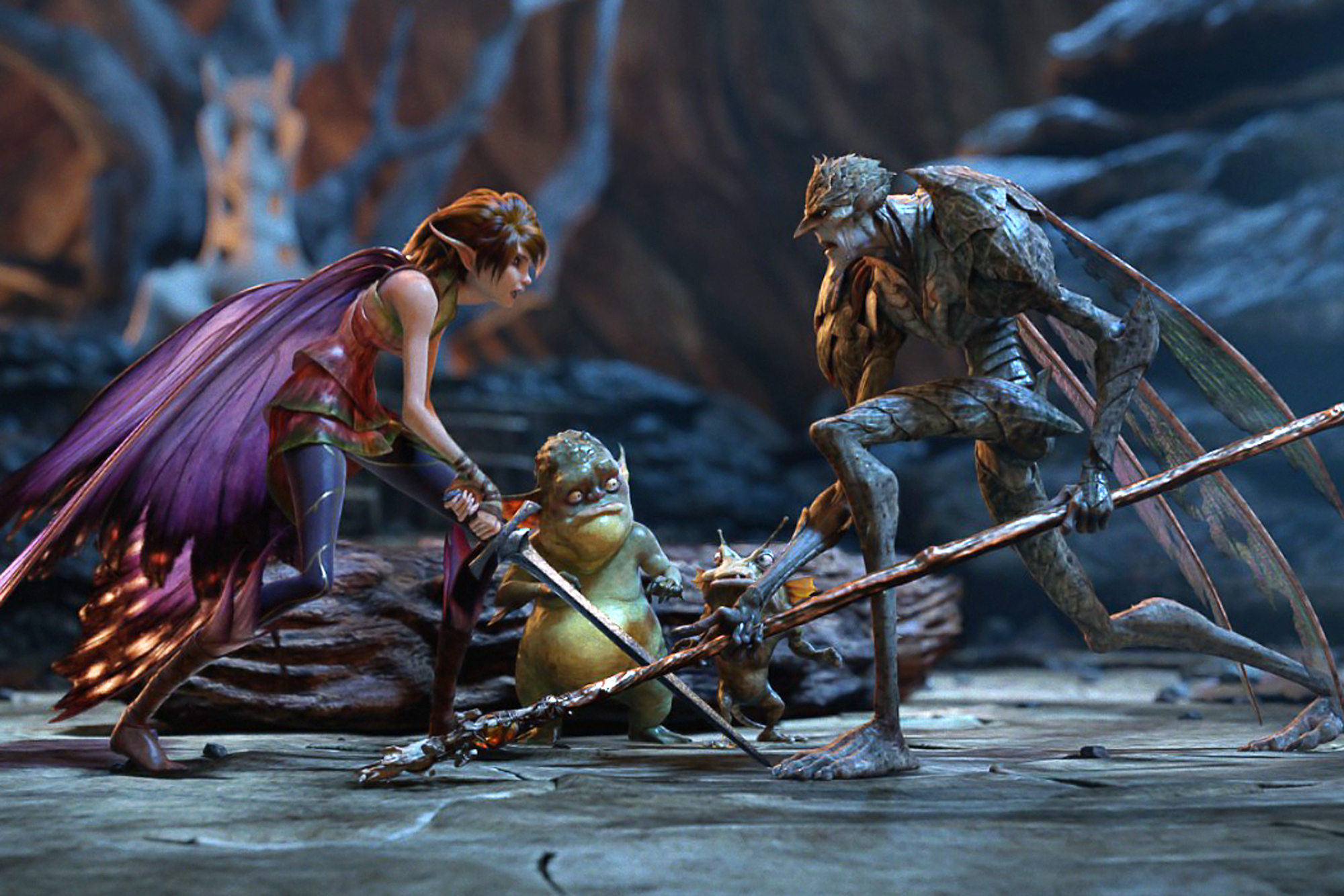 First we battle in an epic fashion, and then we dance!
How much do you really want to hear strange covers of Sugar Pie Honey Bunch and Stronger (What Doesn't Kill You)? You don't, you are right. This movie is full of songs you might have got to sing for public school middle school chorus classes or hear all the time at karaoke bars. Not having a theme isn't an issue. Moulin Rouge! had no theme for the songs and they kicked butt.
Honestly, this movie in a vague description sounds like something I would love. I love musicals. I don't mind fairies. I like nice CGI movies. But somehow this movie managed to fire on zero cylinders. Nothing felt like it worked. Parts of the animation were nice, and other parts looked like complete shit. They had really good voice talent, and wasted it on one of the most boring lists I have ever seen. None of the songs are really trying, they are all super safe and lazy. I Want To Dance With Somebody? Great song. Terribly easy to put into one of these and force a context for though.
Ugh. It ended up not being funny, not looking very pleasing on the eyes, and even made me dislike singing. How that is possible, I won't ever know. I mean, I even gave Walking On Sunshine a 2 out of 4. This one just felt like an awkward mess. Knowing that Disney now owns Lucasfilms, it must have been in the buyout that they had to help fund or release this movie, and they just tried to sneak it out hoping no one would notice.
0 out of 4.